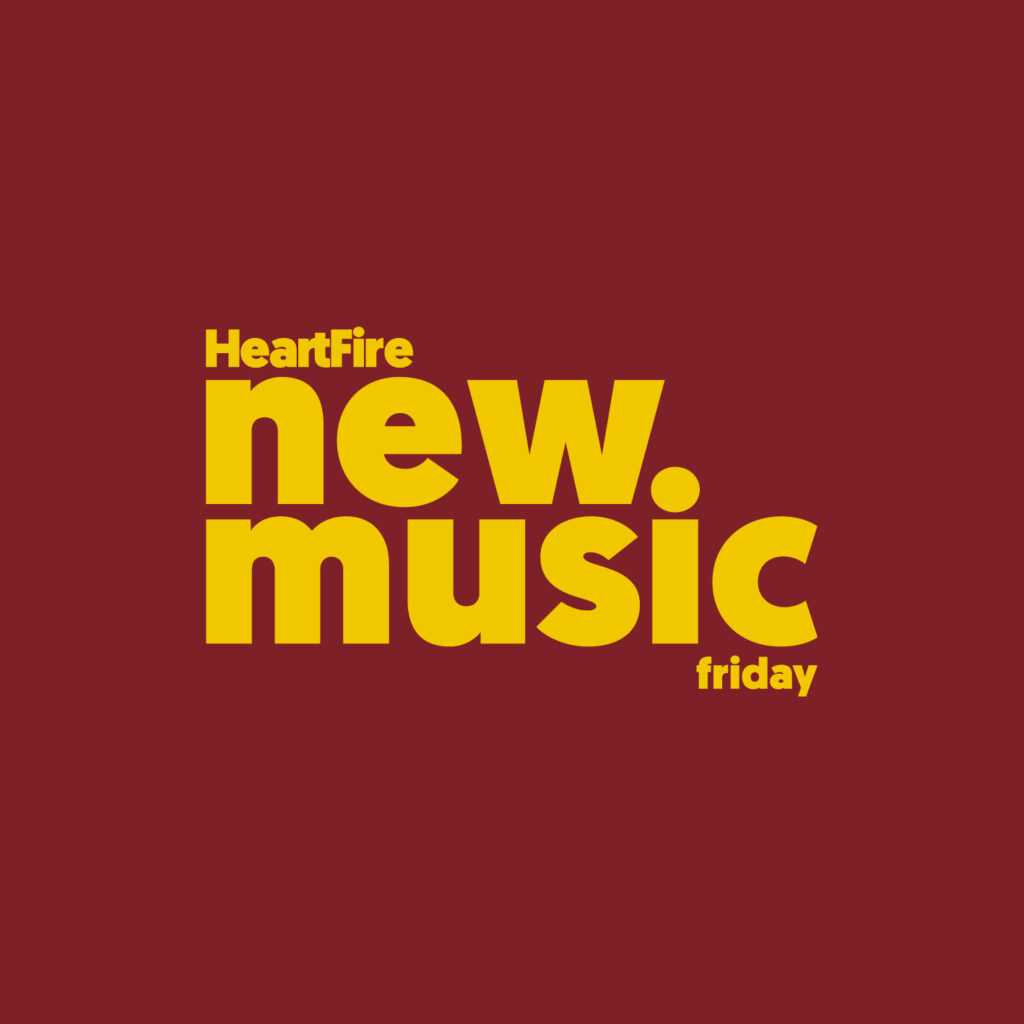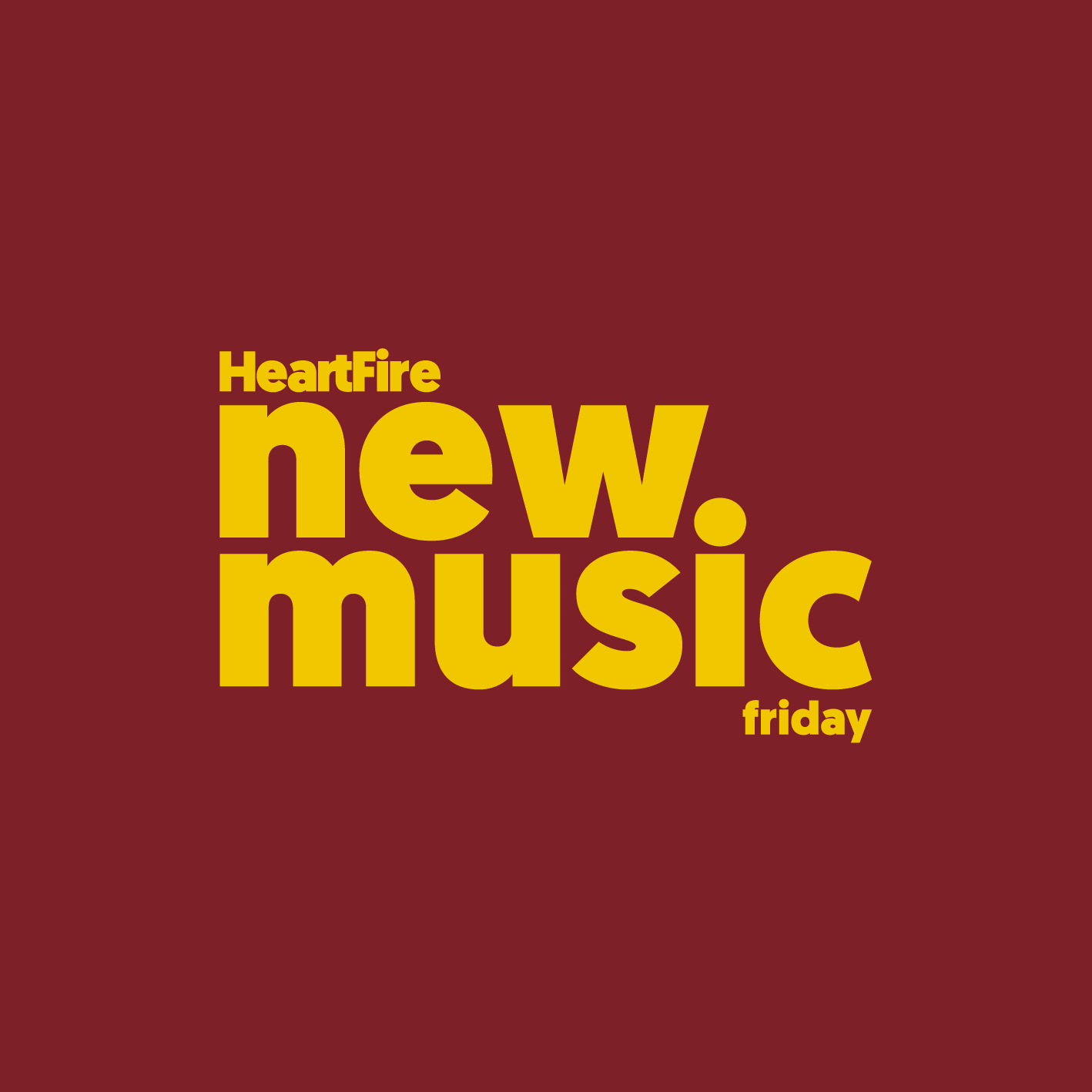 In this third episode of our HeartFire New Music Friday we put new music releases in the spotlights. Music of artists we support and organize concerts for in The Netherlands. Today 'My Love is Real' by Zoë & Nessi Gomes, 'Deeper In', the new single by Kusñi Love, and 'Beneath' the new release by David Howley.
HeartFire New Music Friday on Spotify
Listen how our playlist HeartFire New Music Friday unfolds on Spotify, here. We add new releases to this playlist every week.
---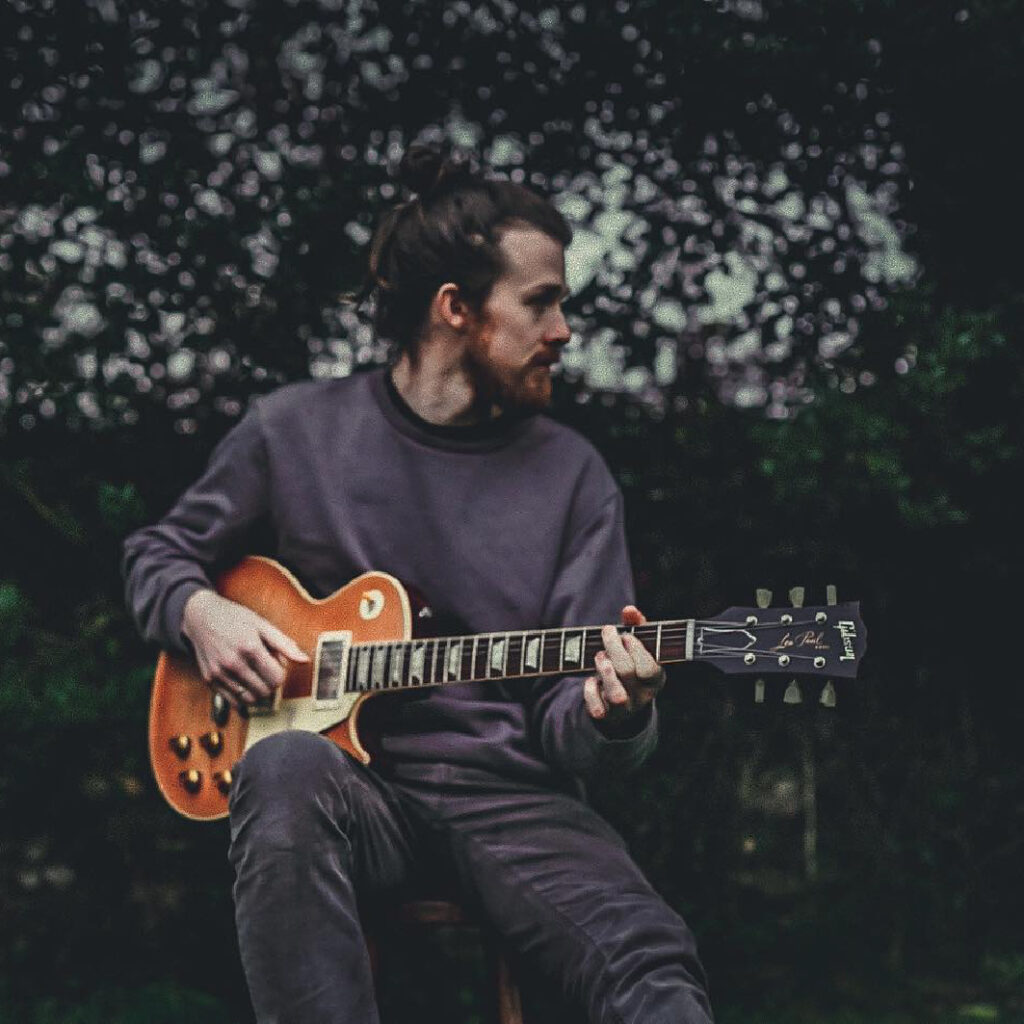 1 :: DAVID HOWLEY (FT. WOVEN KIN) – BENEATH
Beneath is the third single by David Howley. Earlier David released two singles: Surrender and 'Smoke is Rising'. His upcoming debut album will be released in april 2023. This track was recorded together with Woven Kin. Last year we organized the Woven Kin concert in Amsterdam in the marvellous Van Houtenkerk where David joined Woven Kin on stage. We hope to invite David Howley to Amsterdam this year. Stay tuned for more info!
Watch the official music video of 'Beneath' here (or below).
---
---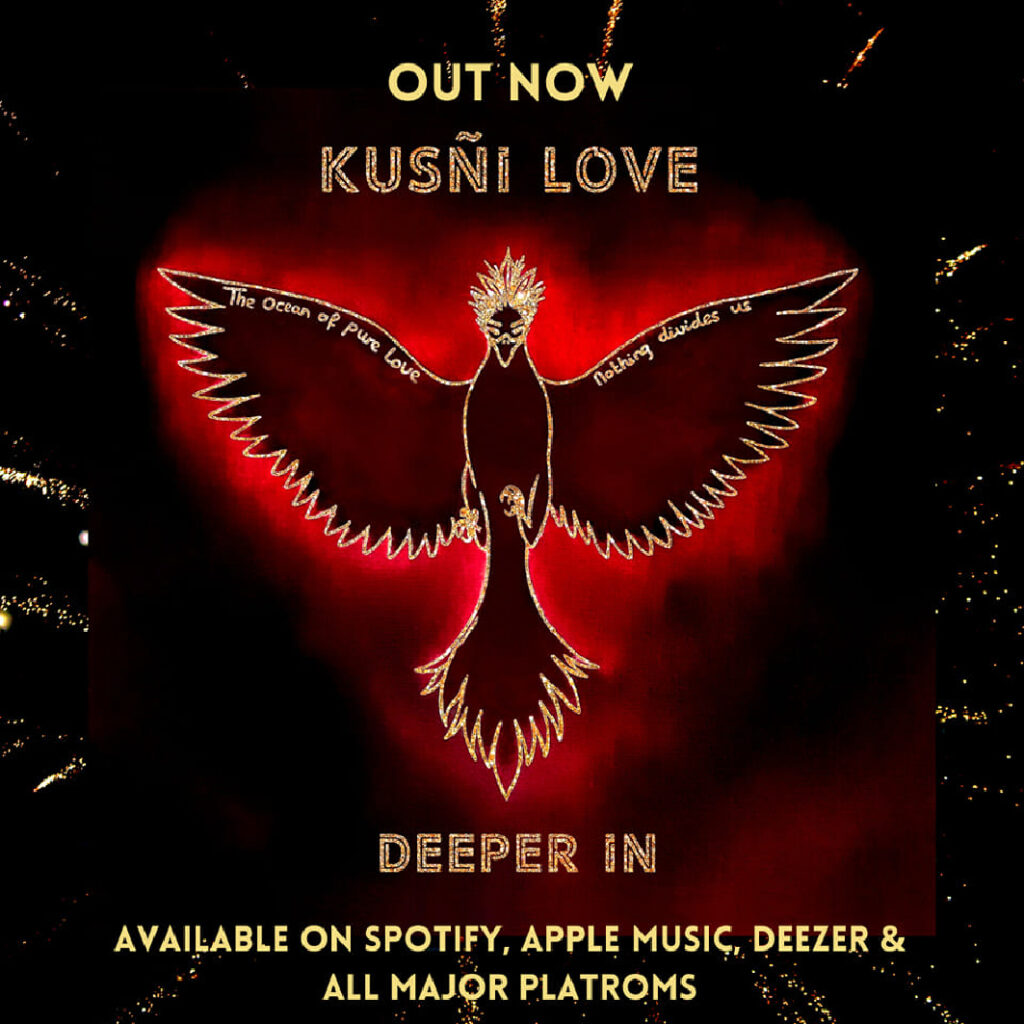 2 :: KUSNI LOVE – DEEPER IN
Deeper In is the first of seven single releases that will form the new album from Kusñi Love The Way of the Phoenix. This song is featuring Carrie Tree on harmonies. Those of you who came to our CampOut Weekend last year have met Kusñi Love and Carrie Tree. With his deep roots into nature Kusñi shares a world forgotten so we can connect again.
Giving thanks for the opportunity to share this new fresh and innovative music with you all, it's been a long time coming and I'm beside myself with joy that the time has finally come, releasing on my birthday on the 20/02/23 this is the beginning of a new adventure.. come and join me on this journey of magik and pure potential!

This album has already changed my life,. I've had soo much fun and have grown so deeply in the creation of this body of work,. May this music bring as much light and healing into your lives and hearts as it has mine and all those who have worked with me.

Kusñi Love
Kusñi Love is an enigma of magical gifts. He arrives with his latest offering of fresh and innovative music. With the wisdom of alchemy Kusñi brings a mixture of influence, talents, passion and style into what he calls his 'bubbling cauldron'. Producing a remarkable and heart opening sound of music. Appealing to listeners across many genres, with a profound message of unity and healing. Medicine music dressed up in a brand new set of clothes. This is the beginning of a new story, a new book, pure potential waiting to be written and released into the collective for the well-being of all." with infinite love and gratitude for all life.
Listen to 'Deeper In', here (or below).
(Also a wonderful listening experience: 'Canoe', the album by Carrie Tree which was produced by Markus Sieber (of Mirabai Ceiba). Listen to 'Canoe' on Spotify, here).
---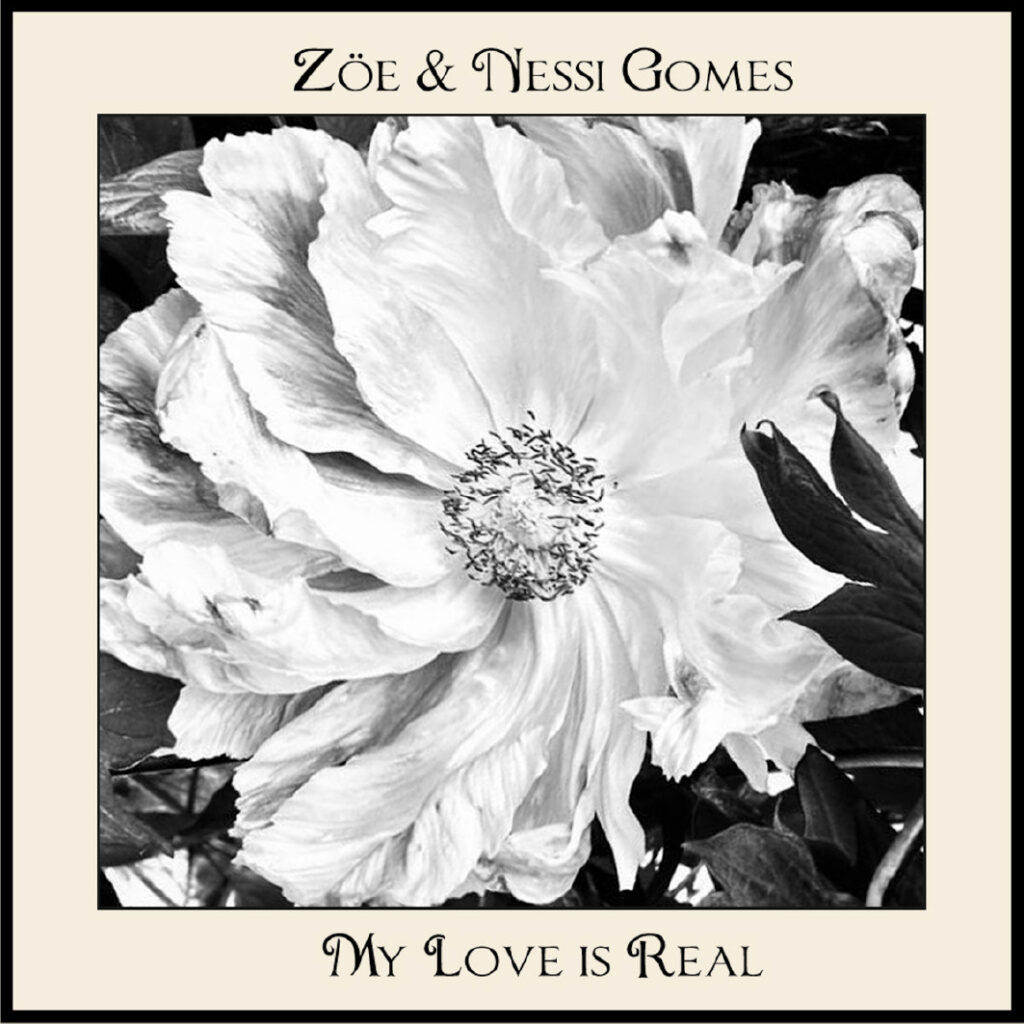 3 :: ZOE & NESSI GOMES – My Love Is Real
'My Love Is Real' is the third collaboration of Zoë & Nessi Gomes. Their first track 'The Valley Below' was released in june 2022, their second 'Anaconda' in november 2022. 'My Love Is Real' was written on a beautiful Spring morning at Zoë's farm in Devon, 'Moon Temple Retreat'. It was totally inspired by the great Ram Dass and Zoë was delighted Nessi was again happy to gift her voice to the song, the third that the pair have worked on together.
'Nessi and I have both been through quite a journey this last year and this song perfectly expresses our abiding love and mutual admiration.'

Zoë
Zoë and Nessi have both spent time in South America, where they were immersed in ceremonial teachings that enabled the deep self-enquiry evident in their songs. They are both of Portuguese descent and much loved medicine musicians. Nessi Gomes is known for the deep and transformative songs on her highly acclaimed album 'Diamonds & Demons', while Zoë's recent album 'Lago Ausente' embodies earth's timeless voice.
As HeartFire we organized two sold out concerts with Nessi Gomes last year in Amsterdam. Check out the video that was made in Amsterdam, here. Listen to My Love is Real, here (or below).
---
Join the HeartFire Community
Join our growing community and stay informed about our HeartFire events. Subscribe to our newsletter, like our HeartFire page on Facebook and/or on Instagram. Follow us on Eventbrite to get notified when we publish new events, here. You can also follow us on Spotify to listen to playlists we create, here.
#heartfire #heartfirenl #live #concerts #kusnilove #davidhowley #wovenkin #nessigomes #newmusic #newmusicfriday