HeartFire Contact
HeartFire organizes concerts and events that open the heart. HeartFire is a co-creation of Daniëlle Doeve & Jeroen van Kemenade.
With our HeartFire concerts we love to ignite and empower the element of music in people's life. To us music created from the heart is a healer, a transformer, a bringer of joy, a connector and a catalyst for change. It connects you with the higher frequencies of love and aligns you with the path of your beating heart.
The singing, the dancing, being in a place of silence together, the deep listening. So much needed in this time of transition. The heart's fire is contagious!
Contact Information
Want to buy tickets for an event that we organize? See our Ticket Page!
Want to stay informed about the events we organize? Subscribe to our newsletter!
For other information and inquiries please contact Daniëlle Doeve: danielle@heartfire.nl | +31(0)6 – 39 71 99 92
Social Media
HeartFire can also be found on Facebook and Instagram. Don't forget to sign-up for our newsletter (click here) and let's stay in touch!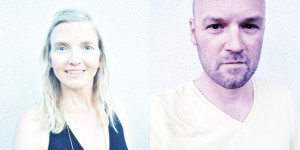 Here's a beautiful video of Kiss The Earth, shot by Arterium, from the concert of Ajeet Kaur on November 10th 2017 in de Vondelkerk. A beautiful memory of the concert we've produced and promoted.
And a wonderful video, shot by Lisa Galesloot, of Fia live in De Duif Amsterdam. A concert event we promoted and produced.
Also a video, shot by Marijke Kodden, of 2019 concert of Ajeet Kaur in de Duif Amsterdam. A concert event we produced and promoted.
This video of the Heartsongs Chanting Cirle, shot by Lisa Galesloot, with Kevin James Carroll in Vondelkerk Amsterdam. A concert event we produced and promoted.