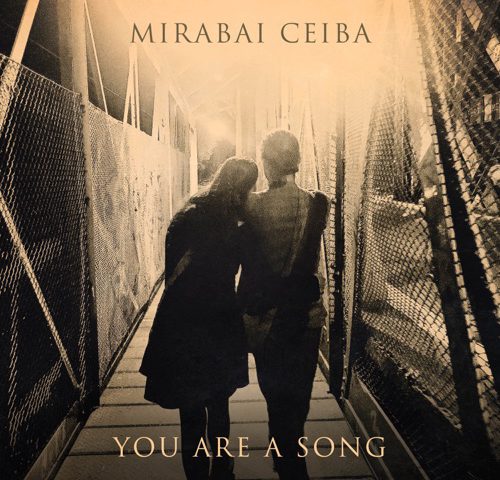 NEW MUSIC :: Mirabai Ceiba releases new single to celebrate forthcoming album
Mirabai Ceiba have released their new single 'You Are A Song' from their forthcoming new album 'Agua de Luna'. You can listen to the new single on all digital platforms: https://orcd.co/gqr2p24. You can also pre-order the new album on their Bandcamp page, here.
On June 12, 2019 Mirabai Ceiba will be in Amsterdam for a concert in the Zuiderkerk, more info here.
You are a song
a song resonating in my soul
a song that has been wished and longed for
a song that has been sung in every place
a song the spirit sings aloud
You are a flower
a little piece of life unfolding life
you dance about the sun and rain alike
you open up and all the beings shine
a flower blooming in my chest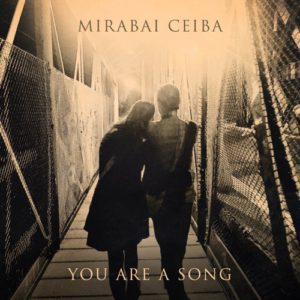 Open your hands
if you want to be held
sit down here
this circle has always been here
Open your eyes
see this life
come near
we are holding each other here!
You are the wind
the unseen wind that makes the trees sing
the unseen dancer with the boundless wings
you whisper longing into my skin
I dance with you into the night
You are the night
you are the lover who holds me tight
you are the secret place where I take flight
between your folds I plant my dreams
I see your face and it is me
Open your hands
if you want to be held
sit down here
this circle has always been here
Open your eyes
see this life
come near
we are holding each other here
lyrics by Angelika Baumbach
Angelika Baumbach – vocals, piano
Markus Sieber – vocals, guitars, ronroco, synth
Miguel Hiroshi – drums
Bogdan Djukic – violin
On May 4, Mirabai Ceiba released their first single 'El Rio' of their new album: