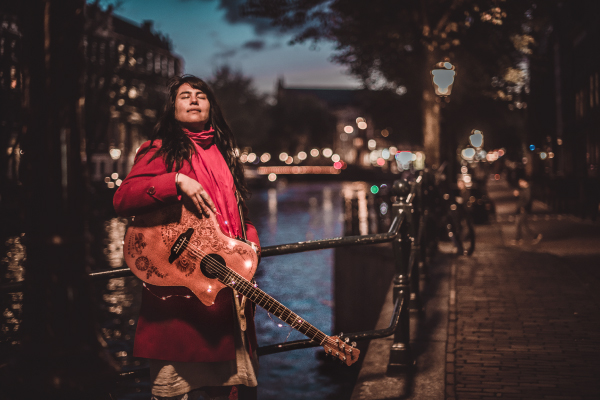 New Date for Jennifer Ann concert on September 4 2020 due to COVID-19 measures Dutch Government
Special UPDATE due to Corona virus (March 16)!
Due to the Covid-19 measures taken by the Dutch Government on March 15th we have set a new date for the concert with Jennifer Ann. Therefore the concert of Jennifer Ann will take place on September 4th 2020 (also at Het Stadsparadijs) for which your current ticket(s) will remain valid and in effect.
We feel that this decision is made to help slow down and stop the spread of this invasive virus and your health and safety are incredibly important to us. We appreciate you all and give special thanks to those who keep putting their faith in us by keeping their current tickets intact. If you can't attend the concert on this new date then you can apply for a refund by sending an email to jeroen@heartfire.nl before March 27th. Refunded tickets will go on sale immediately afterwards.
We are planning to host a small Livestream with Jennifer Ann on the original date of the concert, March 27th starting at 20:00 pm CET that will help us to connect with our heart and the field of love and trust. Please visit her facebook page to come together in the HeartSpace and let the mantra's bring some inner peace now the world is in chaos. More info on this Livestream will follow on our Facebook Page, here.
See the event page for more info about the event with Jennifer Ann, here.
We hope to welcome you at our events. Stay safe and look out after each other.
Much Love,
Danielle & Jeroen
HeartFire.nl
Additional information will be posted on this page.