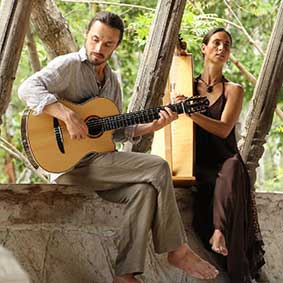 New Concert: Mirabai Ceiba :: ticketsales starts 10 December
HeartFire proudly presents: Mirabai Ceiba in Concert
We feel truly blessed to organize the concert of Mirabai Ceiba in 2018 in Amsterdam! May 6th 2018, the day after our Liberation Day. We can't wait to dive deep into a sacred space full of enchanting chants, magical and uplifting music and devotional dance with you all.
Ticketsales will start December 10th at 10:00 through our website, here. More info on this concert, see here.
Let's celebrate ourselves, our lifes and our (inner) freedom.
Welcome!