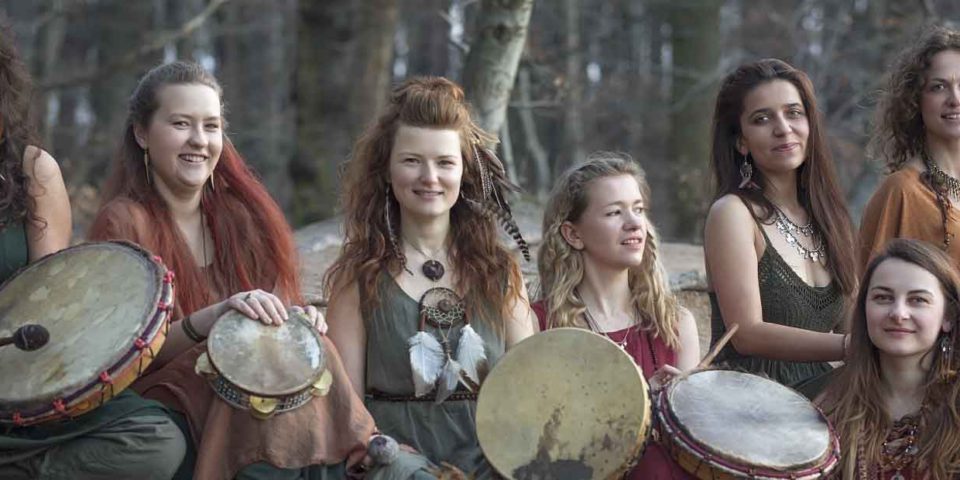 Laboratorium Piesni :: Ticketsales for 2019 concert starts January 21st

After a fully sold out concert last year Laboratorium Pieśni (Song Laboratory) is returning to AMSTERDAM with the premiere of their NEW ALBUM – "RASTI"! Ticketsales starts 21 January 03:36 am (superbloodwolfmoon). Buy your tickets here, more info in the event on Facebook here.
Ancient, mystical stories, polyphonic melodies from different parts of the World and Universe, shamanic drumming, improvisations, feminine energy, birds singing and whispering trees…
❤️🔥TICKETSSALES STARTS JANUARY 21TH 2019 ❤️🔥
For the Early Birds and Lovers of Magic ticketsales starts on the powerful full moon and start of the eclipse of January 21st at 03:36. The first 100 tickets are Early Bird tickets! Also a perfect moment to set your intentions for your New Year!
Femininity is a song, polyphonic, from the inside of the earth, from the beginning of the world. As ancient as stones, as ancient as the primeval forest, as ancient as the first sound, the first vibration. Femininity is freedom. Femininity is the voice of nature, uncontrollable wildness and gentleness at the same time. Femininity is a beating source. Femininity is a pure celebration of life.
Join us in Amsterdam and celebrate with us the birth of their new album: "Rasti".
Ticketsales starts January 21st at 03:36 (superbloodwolfmoon), here.