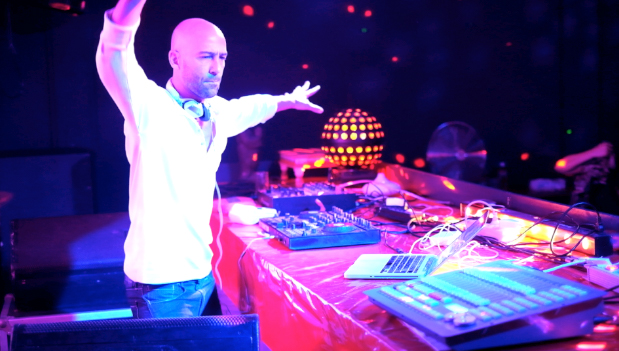 A new mix by Kareem Raïhani recorded live @SHiNE on march 21st.

The festival season almost kicks in and I probably won't be posting any new mixes untill the end of this summer. Therefore this time an extra long one…more than 3 hrs, recorded last saturday on the Spring Equinox at SHiNE.
So many styles of (dance) music… I just love it! Being a dancer, your mind and heart will open even more to the immense music library our planet is holding. And man, we're so divers when expressing our self. Promoting this diversity, "NO-Style" has become "MY-Style". I have only only 1 must: FLOW… in mixing and in timing.
For years and years, there's always this question: "hey Kareem, how is this/your style called?" and for years I really can't answer that question. Maybe you have one? So, also with this mix, recorded live at SHiNE last saturday, I went all over the world, to the bush, to the urban life style, over water, thru air, deep in the ground, acoustic and electronic.
When I was listening to the set just for fun, I was checking all the different styles of dance music. What passed by? Well there was some Afro, Cumbia, Mantra, Disco, Progressive, Funk, Techno, Sufi, Dub Step, Cloud, Gypsy, Psy, Chanson Francaise, Poetry, Tribal, Hip Hop, Deep House… or did I miss one?
Enjoy!
Kareem Raïhani
Kareem Raïhani Recorded Live SHiNE Amsterdam 21-03-2015 by Kareem Raïhani on Mixcloud