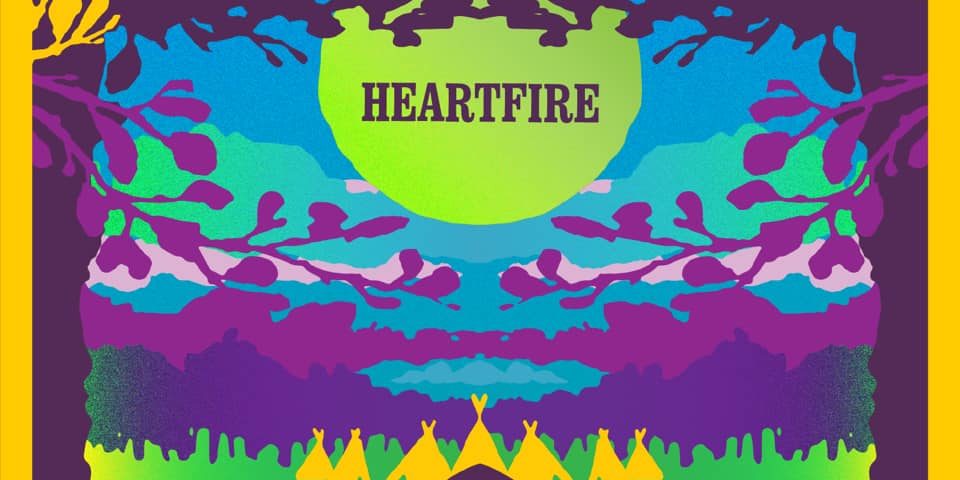 HeartFire op Tijdloos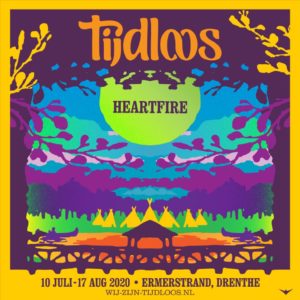 Tijdloos – Een wonderlijke camping vakantie
10 juli t/m 16 aug op het Ermerstrand
Summer of Love 2020
Van 10 juli t/m 16 augustus organiseren ID&T and Multigroove Tijdloos, een wonderlijke camping vakantie op het Ermerstrand in Drenthe. We zijn als HeartFire gevraagd om bij te dragen met een conscious muziekprogrammering. What an adventure!
We hebben Ja gezegd tegen de uitnodiging en voelden dat we een Sacred Space wilden creëren voor conscious music en ecstatic dance. The HeartSpace werd geboren. Een tent op Tijdloos waar mensen via muziek, soundhealing, ecstatic dance, singing circles, ceremonies en mantra bij zichzelf kunnen thuiskomen in een wereld die door een flinke transitie heengaat. Een nieuw tijdperk dient zich aan. Het tijdperk van het hart.
We zijn dankbaar voor de fijne flow met Tijdloos om dit mogelijk te maken. No shoes and no booze in onze tent.
Programma HeartSpace op Tijdloos
Met trots kondigen we de programmering aan in de HeartSpace op Tijdloos 💓🔥🎶
10 –  12 juli 2020 (openings weekend)
Jennifer Ann Sings
Tijn Touber en Binkie Touber
Janosh
DJ Caroline S'Jegers (Ecstatic Dance)
Spirit Connection
14 – 19 juli 2020
Lotte Walda
Tijn en Binkie Touber
DJ Esta Polyesta (Ecstatic Dance)
21 – 26 juli 2020
Praful Mystik & Gørill Vimal Gabrielsen
Dana Devi
Nykkyo Energy DJ (Ecstatic Dance)
Danielle Riegel
De Meditatietuin (Enchanted Forest Tipi's)
28 juli – 2 aug 2020
Laboratorium Pieśni / Song Laboratory (1 – 2 aug)
Dymphi Peeters
Leonie Bos & Terence Samson
DJ Anthe Aelea (Ecstatic Dance)
4 aug – 9 aug 2020
Roger Spees Music & Marieke van der Leijé
Patricia Pattinama
The Bhakti Groove (Echanted Forest Tipi's)
11 – 16 aug 2020
Carrie Tree
Anna Fernhout, Isabel Watson en Terence Samson
Tijn Touber en Binkie Touber
DJ Yarun Dee (Ecstatic Dance)
Zondag en maandag zijn 'wisseldagen', dan is er geen programmering door HeartFire in The HeartSpace. De artiesten zullen gedurende de periode 1 a 2 concerten in de avond geven en 1 a 2 ochtend sessies. Tijdloos houdt zich natuurlijk aan de Corona maatregelen wat inhoudt dat we ons houden aan de 1.5 m. We go with the flow….
Dat wordt een magische zomer in Nederland. Ga je met ons mee op vakantie? Let's gather around the Heart's Fire!
💓🔥🎶💃🌳✨ Tickets & Info: www.wij-zijn-tijdloos.nl