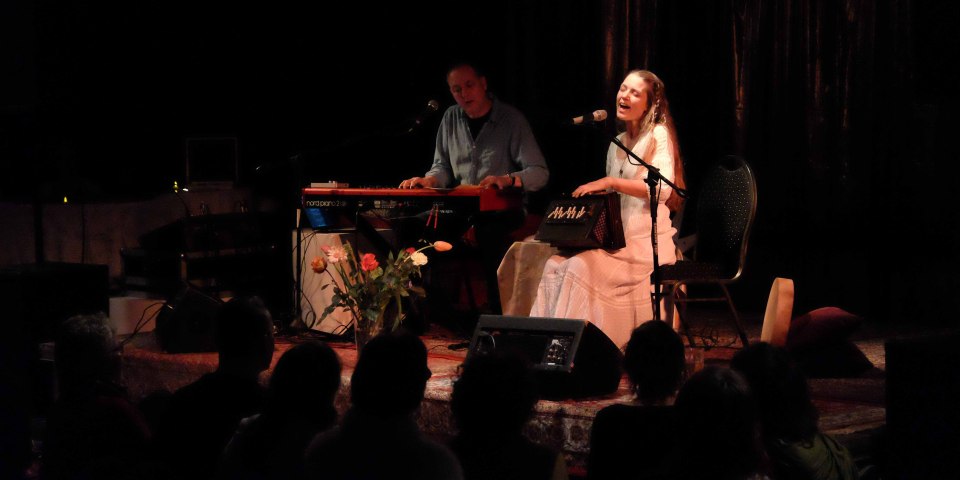 Footage of Sudha concert @SHiNE released!
On january 17th, 2015 we organized the concert of Sudha at Club Lite Amsterdam. Sudha (and Andy Blisset on keyboards) gave a wonderful intimate concert to a big audience. The concert was part of the SHiNE clubevening. Later that evening SHiNiNG MUSiC released the new single Devotional Dance and Kareem Raihani, together with Sudha, performed Moola Prayer live on stage. You can read about this release here.
With gratitude to Heart Fire for organising with so much love and care, to Kareem Raïhani for being the reason for this gathering, to Andy Blissett for always accompanying me with such a humble spirit of Service, to Eddie Boschma for filming and editing. Hope you all will enjoy this little peak into our evening in Amsterdam last month
Sudha
You can find more information about Sudha here or on her website.