SHiNE with Kareem Raihani & Speed Whirling workshop w/Sharie Parsipoor
Whirling at SHiNE on march 21st
Wild & Divine Dancing, Beautiful Creations and Shining Music. Time to fully SHiNE on the heartwarming & dazzling grooves, deep earth rhythms and vibrant cosmic sounds by Kareem Raïhani.
SHiNE on march 21st with an Speed Whirling workshop by Sharie Parsipoor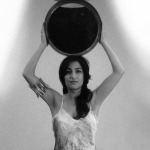 In this third SHiNE edition of the year Sharie Parsipoor will perform an interactive speed whirling workshop.
Fascinated with Sufi mysticism since she was a young child, Sharie Parsipoor (Teheran, 1978) is a passionate Sufi dancer. Intrigued by what she has seen of migration, globalisation, and modern forms of spirituality, she obtained a Masters degree in Sociology of Religion.
Sharie Parsipoor began to learn the Sema – the trance dance of the Sufis – from Sufi elders when she was 24 years old. Now she is a passionate Sema Sufi dancer, whirling live on stage at SHiNE in this march edition!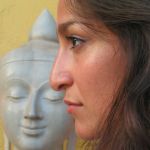 Sufi dance is practiced in many Middle Eastern countries. The Sema is a direct way of experiencing the Oneness – a strong mystical experience accessible to anyone who is ready to surrender to the whirl of life.
This mystical experience can affect more than just the performers: a fabulous event, people watching can feel the intense energy that is aroused by the dancers. Seeing a Sema dance live can be a rejuvenating and beautiful experience in itself.
Practical Information

Date
March 21st, 2015
Location
Club Lite, Jan van Galenstraat 24, 1051 KM, Amsterdam
Schedule

19:30 Doors open
20.00 Whirling workshop with Sharie Parsipoor
21.30 Shine with Kareem Raïhani
02.00 End
at SHiNE there's also: EMMA'S KITCHEN | MASSAGE
Tickets
Ticketsale has started online but you can also buy tickets at the door (if available):
€ 19,50 Swirling workshop with Sharie Parsipoor & SHiNE (price @the door € 22,50)


€ 12,00 SHiNE Party with Kareem Raïhani (starts 21:30)

€

15,00 Emma's Vegetarian Diner
About SHiNE
Every third saturday of the month Kareem Raïhani sets the dancefloor on fire at Club Lite. Wild & Divine Clubbing. Enjoy Kareem Raïhani's all night long set, 5 hrs of dazzling grooves, hypnotic melodies and body shaking rhythms. Every month a special programme with guests and a release of new songs by SHiNiNG MUSiC.