SHiNE with Kareem Raihani & Praful
Soul On Fire at SHiNE on february 21st
Wild & Divine Dancing, Beautiful Creations and Shining Music. Time to fully SHiNE on the heartwarming & dazzling grooves, deep earth rhythms and vibrant cosmic sounds by Kareem Raïhani.
SHiNE on february 21st with an Interactive Sound Experience by Praful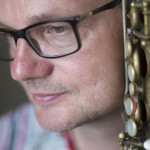 On this second SHiNE of the year Praful will perform with an Interactive Sound Experience. Some of you who were on Ibiza in the summer of 2014 might have experienced this already. After the Interactive Sound Experience, Kareem will continue with his heartwarming and dazzling grooves. Just before midnight there will be the Release of SHiNiNG MUSiC 004 'Soul On Fire' with Praful & Kareem performing 'Soul On Fire' live on stage as RED FULKA!
SHiNING MUSiC 004 RELEASE | SOUL ON FiRE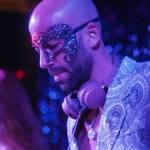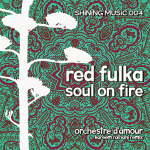 This 4th release of SHiNiNG MUSiC will be released on february 21st and consists of three tracks specially created by Kareem Raïhani & Praful as RED FULKA
Practical Information

Date
February 21st, 2015
Location
Club Lite, Jan van Galenstraat 24, 1051 KM, Amsterdam
Schedule

19:30 Doors open
20.00 Interactive Sound Experience with Praful
21.30 Shine with Kareem Raïhani & Visuals by VJ Mórr
23.30 Official release + Live performance of 'Soul On Fire' by RED FULKA (Kareem Raïhani & Praful)
02.00 End
at SHiNE there's also: EMMA'S KITCHEN | MASSAGE | HENNA
Tickets
Ticketsale has started online but you can also buy tickets at the door (if available):
€ 19,50 Interactive Sound Experience by Praful & SHiNE (price @the door € 22,50)


€ 12,00 SHiNE with Kareem Raïhani (starts 21:30)
About SHiNE
Every third saturday of the month Kareem Raïhani sets the dancefloor on fire at Club Lite. Wild & Divine Clubbing. Enjoy Kareem Raïhani's all night long set, 5 hrs of dazzling grooves, hypnotic melodies and body shaking rhythms. Every month a special programme with guests and release of new songs by SHiNiNG MUSiC.