Praful & Vimal Gabrielsen Healing Sound Healing Touch

10 november 2018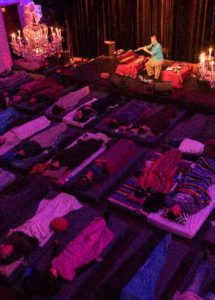 Healing Sound Healing Touch with Praful & Vimal Gabrielsen, a 1-day healing event on November 10 2018 in the beautiful Van Houtenkerk in Weesp. More info on Facebook here or buy your tickets here.
Come back to yourself – rest in your body – get energized & rejuvenated – bathe in sound – heal yourself – love yourself
We are very excited that Praful & Vimal will come to Weesp for 1-day full of healing music and healing touch. A divine co-creation.
Every Heartbeat creates a miracle. The miracle of Life. Sound, touch and healing intentions do not only change our moods, but transform the vibration patterns in our body and help to activate a self-healing process. Vimal, gifted Healer and Praful, master musician, share their exceptional combined gifts of music, divine healing, love and silence to heal, nurture and expand mind, body and spirit.
"We simply open up to the Source and Grace starts flowing through us. A universal transmission happens in which we become a channel, like hollow bamboos. This opens the door to experiencing a kind of Self-less natural state – a wonderful, joyful experience!" – Praful & Vimal.
The word Healing comes from Wholeness, a state of pure happiness in which all separation has disappeared. Once you have tasted this One-mind state, it starts changing your entire perspective on life. The consequence of this 'innerstanding' is that Healing will be more likely to happen on all other planes: physical, emotional and mental.
Live and create in the natural state.
Practical Information
Praful & Vimal Gabrielsen Healing Sound Healing Touch
looking for information about the solo concert with Praful on November 9? See here.
Date
November 10, 2018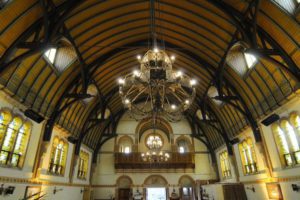 Venue
Van Houtenkerk, Oudegracht 69, 1381 XX Weesp
Time
10:00 – 17:00 (doors open 09:30)
Tickets
Ticket sales has started, here. There are also combi tickets available, together with the Solo Concert with Praful on November 9.
Tickets Healing Sound Healing Touch
Early Bird: 85 euro (before October 10)
Pre-Sale: 90 euro (after October 10)
At the door: 95 euro
Combitickets Praful Solo Concert (9/11) & Healing Sound Healing Touch with Praful & Vimal (10/11)
Early Bird: 100 euro (before October 10)
Pre-Sale: 105 euro (after October 10)
There are also single tickets available for the Solo Concert with Praful on November 9 2018.
Travel
The Van Houtenkerk is located in the centre of Weesp, in 15 minutes walking distance of the trainstation. We advise you to travel with public transport. Check the routedescription and use of public transport, here.
Facebook
Updates also in the Facebook event page, here.
HeartFire Newsletter
Want to stay informed about our HeartFire events? Subscribe to our newsletter.
About Praful & Vimal Gabrielsen
Praful (DE/NL)
is a sax & flute player, producer, charismatic performer and pioneer in the world music community. He embraces Jazz, Soul, Dance, Indian and new world fusion with grace and passion. As he weaves his spell with his sax, or invites soul searching with his flute, or ignites you to dance to abandon, he is in each and every note, inviting you to journey towards that which is of the highest calibre within you. www.prafulmusic.com
Vimal Gabrielsen (NO)
discovered a few years ago her ability to transmit love, wisdom and healing energy to herself and others and was trained by Dr. Eric Pearl in Levels 1, 2, 3 of Reconnective Healing. She now works as healer, artist and graphic designer, (co-) organizes spiritual gatherings and is mother of a little daughter.