Praful & Spirited Tribe Live in Concert 15 oktober 2017
Op 15 oktober 2017 geeft master-musicus Praful in Tobacco Theater in Amsterdam een eenmalig concert, ondersteund door zijn Spirited Tribe. Ticketverkoop is gestart, hier. Informatie ook verkrijgbaar op Facebook, hier.


Praful & Spirited Tribe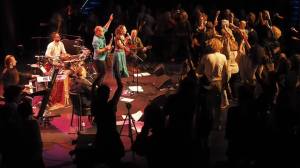 Praful is een veelzijdige saxofoon & fluit speler, zanger en multi-instrumentalist. Een charismatisch artiest en pionier in de wereldmuziek. Hij geniet internationale erkenning met zijn eigenzinnige mix van soul, chant, soefi, indiaas, jazz en new age fusion. Praful voert je met zijn Indiase Bamboefluiten mee naar de ziel, vuurt je met zijn sax aan tot een alles vergetende dans.
Een keer per jaar geeft Praful een bijzonder concert in Nederland, op een mooie locatie en met steeds wisselende gastmuzikanten – een verrassende avond, a mystical journey!
"Beautiful music – a breath of fresh air blowing through the ether" – Deva Premal & Miten

"Very touching! I could feel that something had settled in the audience, you had created a deep silence" – Eckhart Tolle

"I have no words to describe what you do. It is simply transcendental watching you drop into the space between the notes and download all of us with a powerfully transformative experience" – Sean Gardner, USA (Raw Food Guru)
Practical Information
Praful & Spirited Tribe :: Live in Concert :: October 15, 2017
Date
October 15th, 2017
Venue
TOBACCO Theater, Nes 75 – 87, 1012 KD Amsterdam
Time
19:30 – 22:00 (doors open 19:00)
Tickets
There are tickets available in several flowering combinations. Also combi tickets available for the Healing Sound Healing Touch even with Praful & Vimal on October 16.
Tickets Live Concert
Early Bird (before September 1): 20,00 euro
Pre Sale (from September 1): 25,00 euro
Aan de deur: 30,00 euro
Combitickets Healing Sound Healing Touch (16/10) en Live Concert Praful & Spirited Tribe (15/10)
Early Bird: 50 euro (before September 1)
Pre-Sale: 60 euro (from September 1)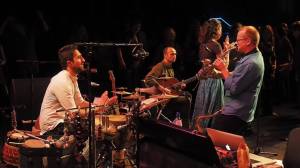 Praful & Vimal also have an event Healing Sound Healing Touch on October 16, 2017. For this event single events are also available.
(Single) Tickets Healing Sound Healing Touch
Early Bird: 35 euro (before September 1)
Pre-Sale: 40 euro (from September 1)
Aan de deur: 45,00 euro
Transport
The Tobacco Theater is located in the centre of Amsterdam. We advise you to travel with public transport of by bike. Check your routedescription and use of public transport, here.
Facebook
Updates also in the Facebook event page, here.
HeartFire Newsletter
Want to stay informed about our HeartFire events? Subscribe to our newsletter.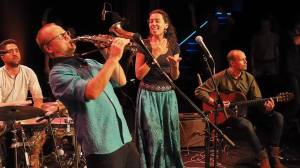 About Praful

Praful is een begaafd en vernieuwende saxofoon – & fluit speler (bansuri, indian flute), multi-instrumentalist en producer. Hij groeide op in Duitsland en kwam in de jaren '80 naar Amsterdam om daar Jazz te studeren. Verdere inspiratie voor zijn muziek deed hij op tijdens reizen door de hele wereld – hij speelde de Samba in Rio de Janeiro en leerde Ragas spelen in India. Even later werd hij beïnvloed door triphop, drum & bass en dance en combineert sindsdien zijn blaas-instrumenten ook met electronische elementen.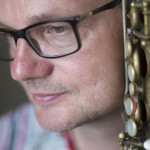 Zijn 8 solo albums zijn internationaal succesvol en haalden zelfs de Amerikaanse Billboard Jazz Top 10 – de song Sigh werd daar een # 1 hit. Hij treedt veel in binnen- en buitenland op met solo-concerten en diverse projecten zoals de dans-formatie Red Fulka (met Kareem Raïhani), een duo met de Australische Didgeridoo speler Sika en een project met de klassieke muziek van Erik Satie. Hij speelt ook regelmatig voor retraites van de spirituele leeraar Eckhart Tolle en componeerde/produceerde veel muziek voor de bekende Mantra-zangeres Deva Premal.