Peia Ceremonial Concert Resurgence Tour :: 25 August 2022 @Vondelkerk Amsterdam
Such a gift that Archival Song Keeper, writer and multi-instrumentalist Peia will be back in Amsterdam for a concert and a vocal workshop. Ticketsales for both concert and vocal workshop starts June 3rd 2022 at 10:00 CET. You can buy your tickets for the concert, here (workshop here).

Peia's voice is touching the depths of your soul and will sparkle your heart and nourish your body. Music and Prayer as Medicine. Blessed we are that she is back in Amsterdam after five years! She decided to stop touring for a while to focus on other beautiful projects so this is your chance to experience Peia live. She will bring amazing musicians as well. Liron Meyuhas on percussion and a double bass player. Don't wait too long to buy your tickets!
About Peia Luzzi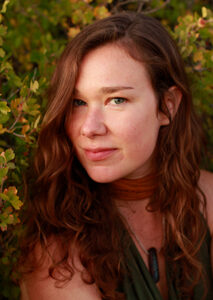 Peia Luzzi is an American born song collector, writer and multi-instrumentalist based in the mountains of Southern Oregon. Like water from a deep well, she draws inspiration from her ancestral roots of Celtic and Old World European folk music. With the voice of a lark, Peia dances nimbly from Child Ballads and 17th C. Gaelic laments, to Waulking Songs, and Bulgarian mountain calls. She has traveled extensively over the past 10 years to uncover melodies wrinkled and wise with time, laboring to honor their language and stories, while bringing a piece of herself to each song she carries.
A powerful voice in the rising global community of people who are committed to restoring a balanced relationship with the Earth, Peia expresses her holistic vision and passion through her music, educational workshops and advocacy for social and environmental rights groups.
Peia's revolving collaborative ensemble weaves in rich vocal harmonies, driving percussion, and intricate guitar work, together with her own instrumentation on charangon and harmonium to create lush, organic soundscapes. Her mesmerizing performances offer authentic re-imaginings of traditional musical treasures, along with a stunning repertoire of her own original songs.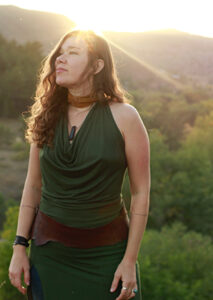 In 2012 Peia released her first solo album The Dance of Devotion – a collection of poetic love songs and chants. Peia found her voice in her second release, Four Great Winds – a timeless journey through traditional and original song. Self released in May 2013 and picked up by Sounds True for global release in 2015. Following the initial release of Four Great Winds Peia gained international notoriety and requests for performances in Europe, Australia, Bali, Brazil and Canada. Her music has taken her around the world, gained over 10 million views on YouTube, and sparked collaborations with many world-class artists including: legendary poet and Rumi scholar Coleman Barks, author, mythologist & storyteller Michael Meade, Folk-Roots group Rising Appalachia, Renaissance Lutist Ronn McFarlane, Iranian tar master Ali Ghamsari, Grammy Award Winner Peter Kater and Irish singer Eílish Kennedy.
Peia currently splits her time between touring and the, wild hills of Southern OR where she wildcrafts herbal remedies, sings with Wild Honey – an all women's world music trio, and teaches Song of the Ancients – voice cultivation and ancestral songline tracing. Fusing her knowledge of Vocal Pedagogy (The Science of the Voice) with the ancient meditative practice of Nada Yoga, she imparts upon her students the tools to harness the natural beauty and resonance of the voice.
Music
Peia has released several albums, below you can listen to Beauty Thunders, her acclaimed album.
Practical Information
Peia :: Ceremonial Concert 25 August 2022 @Vondelkerk Amsterdam
Looking for the Workshop Songs Of The Ancients of Peia in De Ruimte Amsterdam on August 26th? See here.
Date
25 August 2022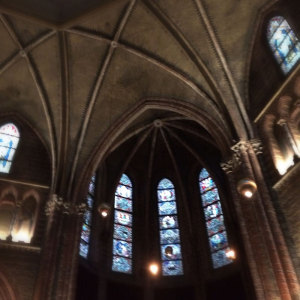 Venue Location
Vondelkerk, Vondelstraat 120a, 1054 GS Amsterdam (ingang t/o Vondelpark)
Time
start time 19:30 (doors open 18:45)
Tickets
Ticketsales starts June 3rd 10am CET, here (workshop here).
Transport
Vondelkerk is located in the center of Amsterdam, where nearby parking is not easy and not advised. We advise you to travel by public transport or use your bicycle. Use Park & Ride facilities if you travel by car to Amsterdam. Check the routedescription and use of public transport here to plan your journey.
See the route description to Vondelkerk on their website, here.
Parking garage
Looking for a parking garage for your car? See also the same route description, here. Alternativly there is also is Parking Centrum Oosterdok, Parking from E 5,- (for one whole day) if you book early, online otherwise EUR 25,- (dayticket). From this parking it is 35mins with public transport to the Vondelkerk!
Facebook
Updates also in the Facebook event page, here. Share the event with people you think will appreciate it, they will love you for that!
HeartFire Newsletter
Want to stay informed about our HeartFire events? Subscribe to our newsletter, like our HeartFire page on Facebook and/or on Instagram.