Nessi Gomes in Concert :: 30 June 2022 @Dominicuskerk Amsterdam
Join the amazing talented singer, songwriter and voice liberator Nessi Gomes on her return to Amsterdam! This concert has (again) been set to a new date on 30 June 2022 in the Dominicuskerk in the heart of Amsterdam because an earlier dates had to be postponed due to strickt Covid-19 measures. Buy your tickets, here.

Update May 28th: we have (again) set a new date for the concert because of continuing covid travelling restrictions. New date is 30th june 2022 and tickets stay valid for this new date.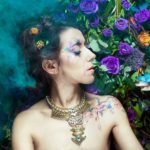 Maybe you have already experienced Nessi's musical magic live at the Nataraj Club evenings. We feel blessed to host this time the enchanting concert of Nessi Gomes in Amsterdam at the wonderful Dominicuskerk.
"Trying to describe Nessi Gomes is like trying to describe a new flavor that nobody has tried before… She completely captivates her audience until they are drinking in her words and eating out of the palm of her hand".
Nessi will sing from her acclaimed album 'Diamonds & Demons' as well as newborn songs. And what a joy that Dutch singer/songwriter Anna Fernhout will open the concert for Nessi Gomes. She just released her first EP Alles In Mij Doet Ertoe on January 11th 2020. Anna is also a voice liberator.
It will be an evening that touches your heart deeply and connects you with the depths of your soul.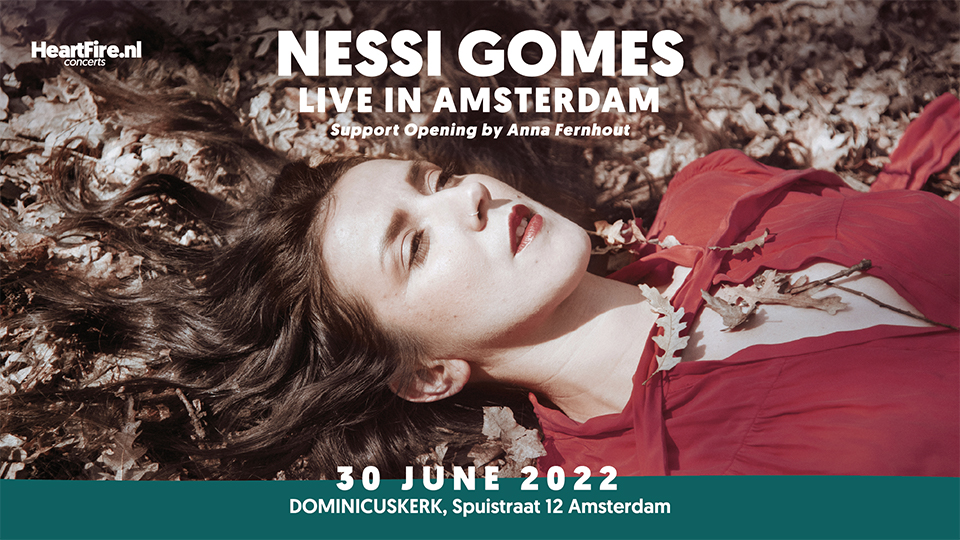 About Nessi Gomes
British-Portuguese musician Nessi Gomes, winner of Best of British Unsigned Female 2016, is a composer and lyricist of rare invention and beauty. Born on the tiny Island of Guernsey, Gomes channels influences from both sides of her ethnicity, blending the essence of the traditional, emotional and 'larger than life' Fado folk music with British contemporary inspiration.
Her debut album Diamonds & Demons reveals a series of intricately detailed, hauntingly atmospheric and lushly textured avant-ballads. An authentic and heartfelt search for light, depth, hope and truth. She played in 30 countries in the past 4 years includes major festivals in Europe, North American tour and Australia.
Nessi's wish is to deeply touch and shake the audience, to stir and shift something within them, to speak of the uncomfortable so that it may pass, and to expose and sing the human experience to its fullest expression.'
More info at the website of Nessi Gomes, here.
Music of Nessi Gomes
Diamonds & Demons is her debut album. Ensuing tales of darkness and light allow a deeper exploration of the human condition, psyche, collective fears and torments.
Support Opening by Anna Fernhout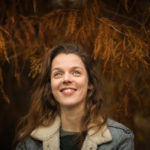 Met trots introduceren we Anna Fernhout als support opening van de avond. Met haar openheid, humor en diepte neemt Anna je mee in haar muziek. De titel van haar EP drukt goed uit waar haar muziek over gaat 'Alles in mij doet er toe', een tekst die ze graag samen zingt met het publiek. De focus van haar muziek is het verwelkomen van alles wat er in ons leeft. Haar missie is om plekken te creëren waar we als mensen samen kunnen komen in onze eigenheid, met onze eigen stemmen, en waar we op kunnen gaan in één geheel. Waar we kunnen voelen dat we niet alleen zijn. We lopen allemaal ons eigen pad, maar zijn samen op weg.
Haar teksten gaan over thema's als vallen en opstaan, licht en donker, kracht en onzekerheid, eigenlijk over het hele spectrum van emoties. Als stembevrijder nodigt ze veelal mensen uit om te zingen wat er in hun leeft. Om naar buiten te komen met hun stem, met hun authenticiteit. Tijdens haar concerten maakt ze speelse overgangen van zingen voor het publiek en het publiek meenemen in samen zingen waardoor er al gauw een sfeer van verzachting en verbinding ontstaat.
Meer info op de website van Anna Fernhout, hier of luister haar debuut ep op Spotify of direct hieronder;
Practical information
Nessi Gomes in Concert :: 30 June 2022 @Dominicuskerk Amsterdam
Support Opening by singer/songwriter Anna Fernhout
Date
30 June 2022
Venue
Dominicuskerk, Spuistraat 12, 1012 TS Amsterdam (entrance to the church is in the Korte Korsjespoortsteeg).

Time
19:30 (doors open 18:30)
Transport
De Domincuskerk is located 8 minutes walk from Amsterdam Central Station, so nearby parking is not easy and not advised. We advise you to come by public transport or use your bicycle. Use Park & Ride facilities if you come by car to Amsterdam. Check the use of public transport here to plan your journey.
Parking Garage
There are two parking garages nearby:
Parking Centrum Oosterdok, 15m walk, Parking EUR 5,- (for one whole day) if you book early, online otherwise EUR 25,- (dayticket) if you reserve upfront, with no reservation maximum EUR 37,50.
Q Park Nieuwendijk, 5m walk (very closeby but expensive), with all the roadworks active in the city centre not easy to get out of the city from this parking after the event ends.
Tickets
Ticket sales has started, here (or below).
Facebook
Updates also in the Facebook event page, here.
HeartFire Newsletter
Want to stay informed about our HeartFire events? Subscribe to our newsletter, like our HeartFire page on Facebook and/or on Instagram.