Luis Paniagua and Suyana in concert Weaving Sound into Silence @Blijburg Amsterdam 22 march 2018
HeartFire presents: Luis Paniagua & Suyana in concert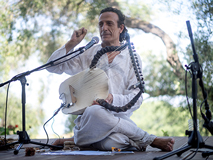 We are welcoming spring 2018 with a beautiful concert from Luis Paniagua (Spain) and Suyana (Belgium). Ticket sales starts 31 January (at full moon!) at 11:11 am. Buy your tickets here, more info in the event on Facebook here.
Luis and Suyana will offer an evening of musical beauty. Pouring straight from their hearts, the sounds & songs that they will share, will take you from being moved into silence, to resting in the sacred space that they open, and to the joy of sharing your voice.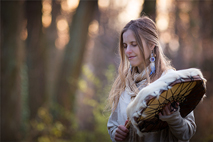 The music of Luis Paniagua and Suyana is creating an intimate space, where one is expanding – connecting to the heavens and the earth – , and reflecting – connecting to our inner and outer worlds – at the same time. It is tapping into the power of the transforming energy that is carried through the music with Love, Truth, Beauty and Purity. We come together to open up to and remember the Joy and Gratitude that is guiding us always in our daily lives.
We heard Luis Paniagua in 2016 for the first time on the Corfu Sound and Silence Festival, organized by our dear heartbrother Sarvaan Ziva, and were deeply touched by the sound vibration of his healing instrument the Lyra from Greece and by the depth of his transcendental voice. Pure Healing Space. In January 2017 he gave a beautiful concert at SHiNE in Amsterdam and last year he gave a concert with Suyana on the Corfu Sound and Silence Festival and that was so magical. The invocation of their Weaving Sound into Silence Tour 2018. We are so much looking forward to welcome you all for a magical evening full of singing, healing, connecting and maybe some dancing as well!
Bio Luis Paniagua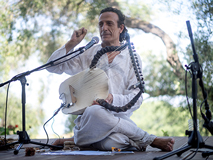 Luis Paniagua was born in 1957 in Madrid, Spain. His first contact with the lyre was in 1974 to record the pioneer album 'Music of Ancient Greece' as a member of 'Atrium Musicae' of Madrid. From 1980 he dedicated his time exclusively to compose his own music with various instruments from all over the world. Since 1999 he mainly devoted himself to play the lyre and sing, as balm and to offer company in this world on his path of Love, Truth, Beauty and Purity. He has recorded 16 albums as a composer. He is the winner of The World Music Torchbearer Award (2012). His album Nanas de Sol won the National Award for the Best Album of the year 2002, given by the Academy of Arts and Science of Music of Spain and he was one of the nominees for his album Bienvenida in 2003 for the same award.
He has performed many concerts in Europe, America and Asia. In Spain, Luis is considered among the pioneers of New music, World music and Spiritual music without words and with words of wisdom, without being of a specific religion.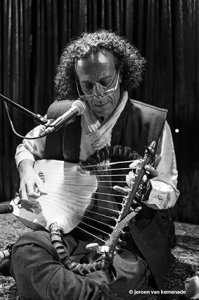 Luis Paniagua created the term 'New Ancestral Music' where we can invite the intellect to rest from the discursive thought and rest in the experience of non- articulated sound of music that precedes all the alphabets. It is a space where the emotions, feelings, inner listening and silence can be actively felt. Alignment for the soul, a moment of peace that touches us deep within, sometimes without our knowing.
This music is based on the research and investigation of lost aesthetics, a universal music that resounds internally. He offers concerts, workshops and sound journey, sound healing, or Music for Interiorization as a soloist or accompanied by other musicians.
The lyre speaks through the music and tells secrets through the language of heart, emotions and the soul to those who stop and take the time to listen.
For more info on Luis Paniagua, please see Facebook or his website.
Bio Suyana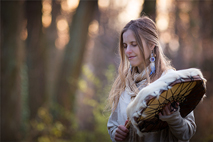 Suyana (raised in Belgium, based in Vienna) has been surrounded by music since she was born . Classical music, world music, jazz, polyphonic music… it was all part of the sounds surrounding her while growing up. She started playing the Violin from age 4 – 15. Always singing as a child, this connection to the voice became a healing element in her turbulent teenager years. However she hardly dared to express this to the outer world and it was not until starting to study shamanic traditions and was surrounded by sacred ceremony that slowly she started to open up her voice to the world. In sacred space was where she felt safe and connected, where she learned to dissolve in the sounds that were coming through and started trusting in the strong calling to Sing. However it took many more years before the yearning in her heart became stronger than the limiting beliefs of her mind and she was called to create her singing circles called "Opening of the Heart", in 2014. Because she felt she needed to share the strong love and healing of her heart she experienced herself when singing.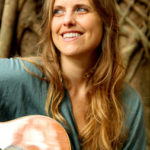 Since then a new world has opened up for her, where she started receiving her first songs, is offering sound healings, holding space in women's circles and guiding many to open up their voices as well.
People all over the world are being deeply moved by the sounds and songs that are flowing through. Her invitation for you within every offering is:
"To take you with me on this journey to dive deep inside and spread your wings high and wide, embracing the beauty of our true Self, and to come home into our own Hearts."
For more info on Suyana, please see here website.
Practical information
Luis Paniagua and Suyana :: Weaving Sound into Silence
Luis Paniagua: voice, lyre from ancient Greece
Suyana: voice, guitar, ngoni & framedrum
Date
22 March 2018

Venue Location
Blijburg aan Zee, Pampuslaan 501, 1087 HP Amsterdam IJburg
The concert takes place in the 'kapel', situated left to the main building by the waterfront.
Time
20:00 – 22:00 (doors open 19:15)
Transport
Public transport: Check http://9292.nl/en to plan your journey. By car: there is a parking space available next to the venue (free parking after 19.00) but we advise you to use public transport or use your bicycle when possible. See for more information about parking solutions in Amsterdam, here. Please note it is a 15 minute walk from the tramstop to the venue.
See the route description to Blijburg aan Zee on their website, here.
Tickets
Ticket sales will start on 31 January 2018, 11:11 am, here.
☆ Valentine Love Bird: 23,00 euro (until 14 February 23:55, including 1 consumption)
☆ Normal: 25,00 euro (including 1 consumption)
☆ At Door: 30,00 euro (if available)
Facebook
Updates also in the Facebook event page, here.
HeartFire Newsletter
Want to stay informed about our HeartFire events? Subscribe to our newsletter or like our HeartFire page on Facebook.