Laboratorium Piesni Song Laboratory 3 June 2018 @Tempel van Alledag
This Song Laboratory is led by Alina Jurczyszyn & Kamila Bigus from Laboratorium Pieśni. Ticketsales starts 26 January 11:11 am. Buy your tickets here, more info in the event on Facebook here. Only 30 places available.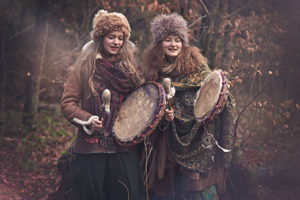 Laboratorium Pieśni (Song Laboratory) leads traditional singing workshops, using Alina Jurczyszyn author's method of work with voice, body and breath, inspired by trainings of Centre for Theatre Practices GARDZIENICE and music works of Grotowski Institute, in its forest base in Brzezinka (Poland). Workshops are an opportunity to meet within a song, creating a space for free creativity for those, who have a natural need of vocal expression and would like to start (or continue) an adventure with the voice and traditional songs, as a material for work.
Workshops are focused on:
1. group practise of music and traditional singing (working with traditional songs, learning singing in traditional polyphony);
2. phenomenon of voice and its strengthening (emission, voice projection, breath training);
3. awakening of the natural human musicality (the musical sensation of the world);
4. partner and group activities (building a state of mindfulness, mutual respect and responsibility for common work, ability to fit to the group, creating a creative energy, mutual support and exploiting the potential of each participant).
How to prepare:
Take comfortable clothes (we will move) and water. We work barefoot or in comfortable indoor shoes. Bring one traditional song that you know by heart (no matter what language) that you can share with the group.
This Song Laboratory is led by the founders of Laboratorium Pieśni: Alina Jurczyszyn and Kamila Bigus.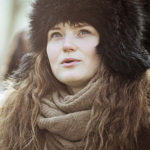 Alina Jurczyszyn
a singer, for about ten years has worked with traditional songs from many cultures, leading workshops, travelling, gathering songs at their sources, a graduate of Akademia Praktyk Teatralnych Gardzienice and the faculty of humanities with the specialisation of theatre studies at the University of Gdańsk, a field researcher (Albania, Serbia, Macedonia, Poland); founder of bands: Laboratorium Pieśni (Laboratory of the Song) and Annutara, an actress (Gardzienice, Off the Bicz Theatre), a director (Seasons, Empty Nights – Songs that come to an end), artistic coordinator of the Laboratory of the Song Academy and the Etnowiosnowisko Festival.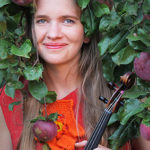 Kamila Bigus
a violinist, graduate of the Stanisław Moniuszko State Academy of Music in Gdansk, a session and orchestral musician, member of many musical projects in Tri-City: Annutara, Laboratorium Pieśni (Laboratory of the Song), Kropki, False Month. Currently a student of the Academy of Fine Arts in Gdansk.
Practical information
Laboratorium Pieśni :: Song Laboratory @Tempel van Alledag Amsterdam
looking for information about the concert of Laboratorium Pieśni on 2 June? See here.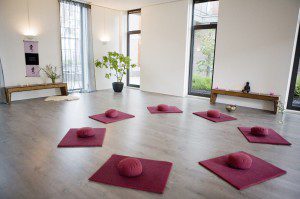 Date
3 June 2018
Venue Location
Tempel van Alledag, Jan Vrijmanstraat 339, 1087 NB Amsterdam IJburg
Time
11:00 – 14:00 (doors open 10:30)
Transport
Public transport: Check http://9292.nl/en to plan your journey. By car: there is plenty parking space available. We advise you to use public transport or use your bicycle. If you travel by tram, please note it is a 15 minute walk from the tramstop to the venue.
Tickets
Ticket sales will start on 26 January 2018, 11:11 am, here. There is a maximum capacity for 30 visitors.
Early Bird: 60 euro (available until 21 March)
Normal Bird: 65 euro
Door: 70 euro (if available)
Facebook
Updates also in the Facebook event page, here.
HeartFire Newsletter
Want to stay informed about our HeartFire events? Subscribe to our newsletter or like our HeartFire page on Facebook.