NATARAJ meets LABORATORIUM PIESNI Live in Concert March 4th 2017 Club Lite Amsterdam
Buy your tickets here and share the event on Facebook with your friends and loved ones! Ticketsales has started.
UPDATE (february 2nd: concert has SOLD OUT, but there are still tickets for danceparty afterwards).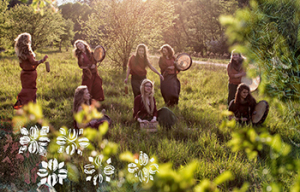 ::★ ZATERDAG 4 MAART★::
NATARAJ meets LABORATORIUM PIESNI
18:30 Diner Conscious Kitchen
20:00 HeartFire Concert Laboratorium Pieśni
21:30 Nataraj Party met dj's CaroLine, Shanto, vj Zanne & Friends
Entree concert 19,50 | concert + party 25 | party only 10 | Tickets here
★20:00 LABORATORIUM PIESNI
Laboratorium Pieśni (Song Laboratory) is group of 8 female singers from Tri-City (Poland). Pure Feminine Beauty & Power! What a gift to welcome this wonderful group of women at Club Lite!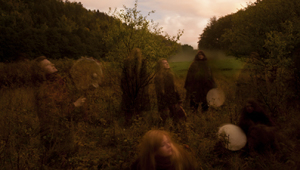 We invite you to join the magical, polyphonic singing journey with traditional songs from different countries and regions with a capella singing as well as with shaman drums, shruti box, rattl and other ethnic instruments! (shruti box, kalimba, flute, gong, zaphir and koshi chimes, singing bowls, rattles etc.) Creating a new space in a traditional song, adding voice improvisations, inspired by sounds of nature, often intuitive, wild and feminine.
We will travel together through Ukraine, Belarus, Bulgaria, Bosnia, Poland and many other contries, though enchanted forests, fields, villages, seas and rivers.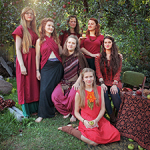 Voices: Alina Jurczyszyn, Kamila Bigus, Lila Schally-Kacprzak, Iwona Majszyk, Magda Jurczyszyn, Klaudia Lewandowska, Alina Klebba, Karolina Stawiszyńska.
Come and experience this female, wild & intuitive energy and after the concert we will Dance our Hearts on Fire!
More info on Laboratorium Pieśni here.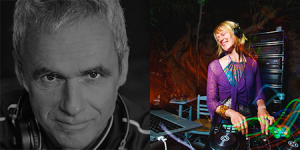 ★21:30 NATARAJ PARTY
Met CaroLine, Shanto & vj Zanne
Nederlands leukste blotevoetenfeest. De dj's kiezen het avontuurlijke pad met uiterst dansbare grooves uit alle windrichtingen.
::★ Conscious Kitchen: Heerlijk Vega Diner va 18:30
::★ Bohemian Nomads: 1001 tierelantijnen, zelfgemaakte versiersels en meer….
::★ Linda Schaap: gezonde taarten, zoetigheiden en hartige versnaperingen.
::★ Massage & Hennapaint
Practical Information
Venue Location
Club Lite Amsterdam, Jan van Galenstraat 24, 1051 KM Amsterdam.
Transport
Public transport: Check http://9292.nl/en to plan your journey.
By car: You can park your car around the venue (we advice you to share car if you can…)
Tickets
You can buy your ticket online, here.
Facebook
Updates also in the Facebook event page, here.
HeartFire Newsletter
Want to stay informed about our HeartFire events? Subscribe to our newsletter.