Laboratorium Piesni in Concert @Zonnehuis Amsterdam 2 June 2018
HeartFire presents: Laboratorium Piesni in Concert
We are feeling so excited that Laboratorium Pieśni will come back to Amsterdam to share their Feminine Power and Musical Beauty with us all! Laboratorium Pieśni (Song Laboratory) is group of 8 female singers from Tri-City (Poland) and last year their concert at Club Lite was the Love bomb!
Ticketsales starts 26 January 11:11 am. Buy your tickets here, more info in the event on Facebook here.
About Laboratorium Piesni
Laboratorium Pieśni (Song Laboratory) is group of 8 female singers from Tri-City (Poland). Pure Feminine Beauty & Power! What a gift to welcome this wonderful group of women at Zonnehuis!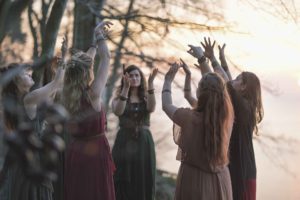 We invite you to join the magical, polyphonic singing journey with traditional songs from different countries and regions with a capella singing as well as with shaman drums, shruti box, rattl and other ethnic instruments! (shruti box, kalimba, flute, gong, zaphir and koshi chimes, singing bowls, rattles etc.) Creating a new space in a traditional song, adding voice improvisations, inspired by sounds of nature, often intuitive, wild and feminine.
We will travel together through Ukraine, Belarus, Bulgaria, Bosnia, Poland and many other contries, though enchanted forests, fields, villages, seas and rivers.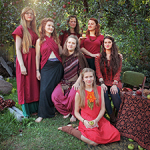 Voices: Alina Jurczyszyn, Kamila Bigus, Lila Schally-Kacprzak, Iwona Majszyk, Magda Jurczyszyn, Klaudia Lewandowska, Alina Klebba, Karolina Stawiszyńska.
Come and experience this female, wild & intuitive energy and sing and dance your heart on fire! Good to know that they also give a concert on June 1st in Groningen at Nataraj Danceparty.
More info on Laboratorium Pieśni here.
Music
Laboratorium Pieśni have released two albums to date: 'Rosna' & 'Puste Noce'. Check out their page on Bandcamp to support them directly.
Practical information
Laboratorium Pieśni in Concert @Zonnehuis Amsterdam
looking for information about the song laboratory of Laboratorium Pieśni on 3 June? See here.
Date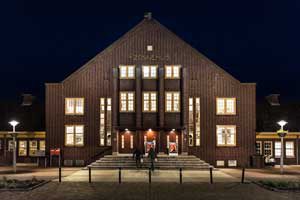 2 June 2018
Venue Location
Zonnehuis, Zonneplein 30, 1033 EK Amsterdam Noord
Time
start time 20:00 (doors open 19:15)
Transport
Public transport: Check http://9292.nl/en to plan your journey. By car: there is some parking space available, we advise you to use public transport or use your bicycle. See for more information about parking solutions in Amsterdam, here.
See the route description to the Zonnehuis on their website, here.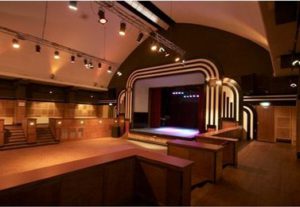 Tickets
Ticket sales will start on 26 January 2018, 11:11 am, here.
☆ Pre Sale Bird: 25,00 euro (until 21 March)
☆ Normal: 30,00 euro (from 22 March)
☆ At the door: 35,00 euro (if available)
Facebook
Updates also in the Facebook event page, here.
HeartFire Newsletter
Want to stay informed about our HeartFire events? Subscribe to our newsletter or like our HeartFire page on Facebook.