HeartFire Sessions #1 with Jennifer Ann
NOTE: This is a free online event (donations welcome) with limited spots available
Sign up, here.
During these turbulent times in which physical gatherings are not possible, we have been working together with Third Eye Media to light up our heartfire with a trilogy of online music ceremonies. Using the unifying power of music and storytelling, we are creating a sacred hearth to gather up and reconnect to each other, regardless of spiritual or social backgrounds.
First edition: Jennifer Ann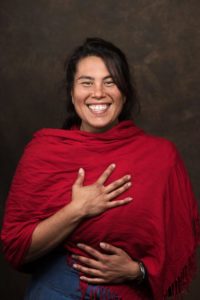 We will kick off our HeartFire Sessions with the amazing medicine singer-songwriter Jennifer Ann. With her warm and soulful voice, she spreads a powerful message of strength, peace and harmony. Her musical roots can be found in the traditions of mantra chanting and tribal medicinal music. Experiencing her music live can be transformative!
Jennifer is not only known from her heartblowing songs,  but also for her cacao ceremonies and profound teachings. Her new album titled We Are The Ancestors will be released in 2021. It is a joy and honour to have her presence in this online space.
About HeartFire Sessions
HeartFire organizes inspiring events that share love through music . We bring people together in a sacred heartspace where healing, transformation and celebration of life happen. We love to contribute to a better future. That's why together with filmmaker Pablo Palma (Third Eye Media) we have created a series of video portraits of heartfelt artists. With their music and creativity they offer a powerful contribution in these transformative times.
We will co-create an intimate online setting through positive intentions and ceremony where these videos will be premiered and musicians will share some of their favourite songs with the community. There will be room for questions and conversation so that close human interaction will be felt.
We will create a strong online heartspace that will feel as alive and sacred as HeartFire concerts normally do. Please join us. The entrance is free but seats are limited, so make sure you reserve yours!
Important: Make sure you block 1,5 hours for yourself and bring a candle for the ceremony.
Let's unite around this virtual hearth and celebrate love through music!
With love,
Daniëlle &  Jeroen | HeartFire
Pablo | Third Eye Media
Jennifer Ann |  Jennifer Ann Sings
Sign Up for this event, here!