HeartFire CampOut Gathering around the HeartFire w/Kevin James & Susana + DJ Caroline June 9 & 10 2021 @Landgoed Ottermeerhoeve
Hi beautiful heart travelers, It is time to reconnect and warm our hearts around the HeartFire!
We love to invite you for a spontaneous HeartFire CampOut experience with Kevin James Carroll & Susana and DJ Caroline on the beautiful natural camping ground Ottermeerhoeve. A magical place that is created with much love and in harmony with nature. A little paradise that is welcoming us with open arms and where we can relax, connect, swim, sing, dance, breathe and just be in nature. We have set a strong intention together to make it happen! Ticketsales starts Monday May 24 @10:10am, here.
☆ A powerful way to reconnect to the heart ☆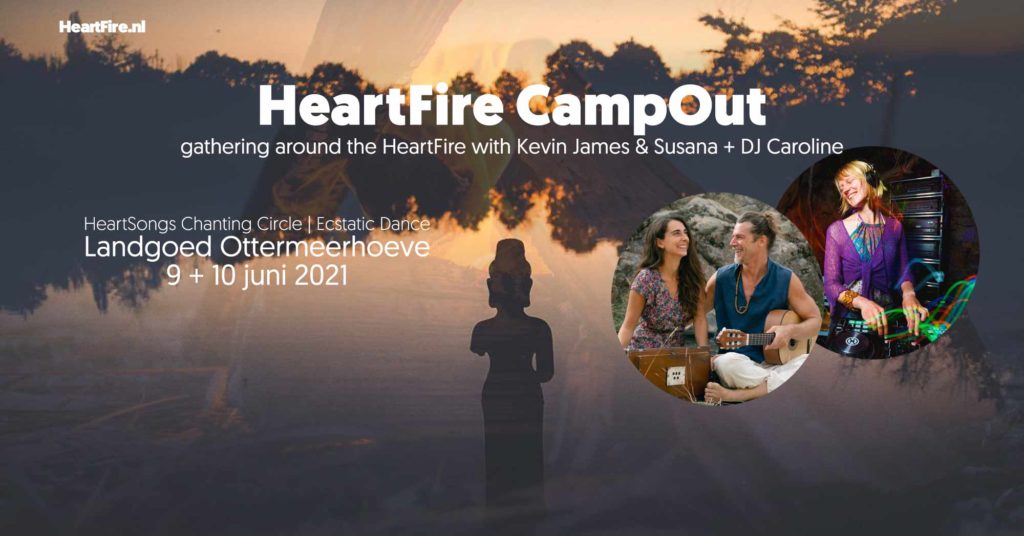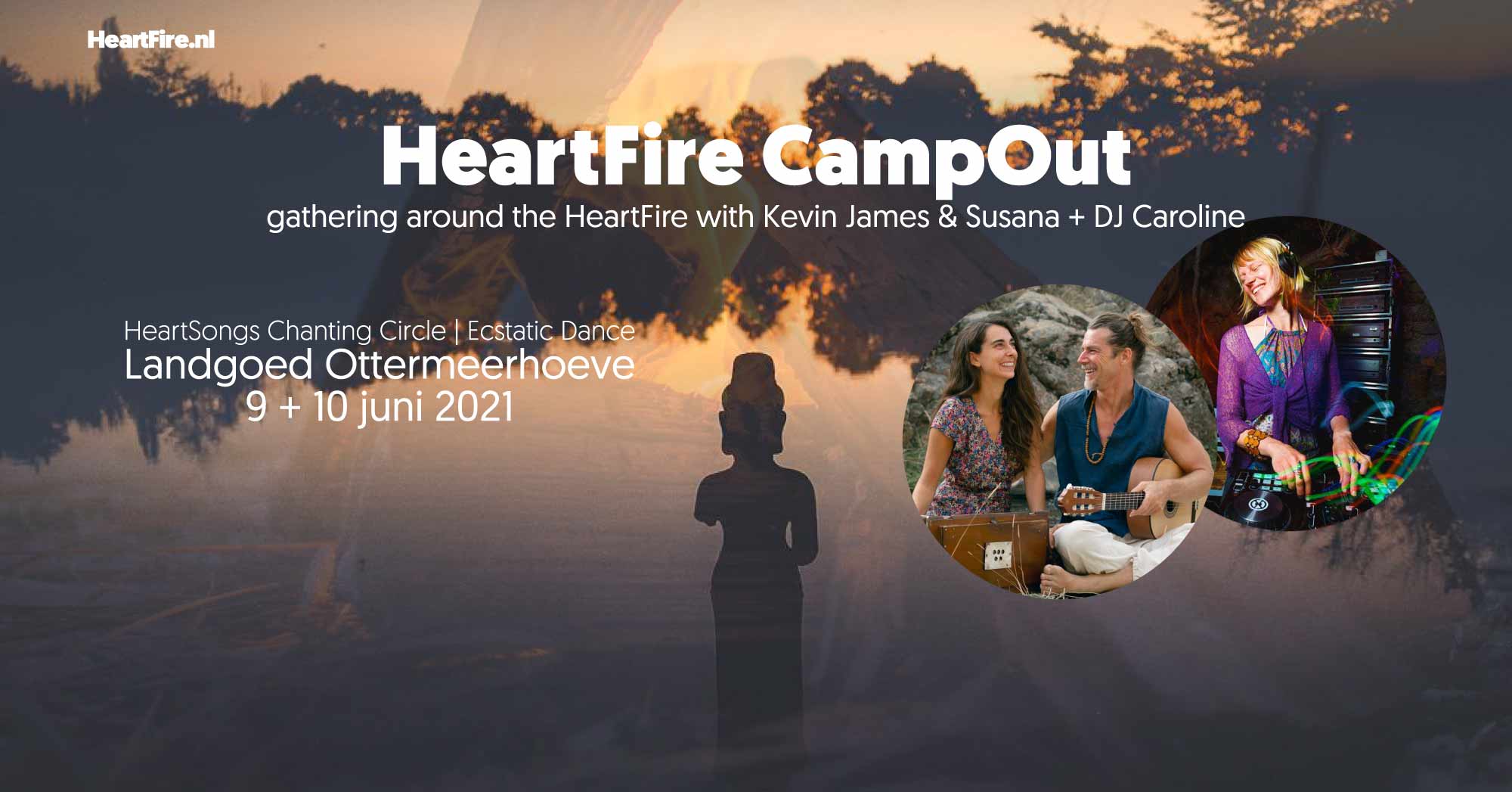 In the evening of June 9th we open the sacred HeartSpace with the spirit of cacao and we will sing and dance our hearts wide open in the HeartSong Chanting Circle with Kevin James & Susana. Kevin's Chanting Circles are a co-creative and empowering experience that can have you singing your heart out, dancing in bliss and diving deep into the profound silence that follows.
The next morning june 10th we will wake up on new moon's day with an Ecstastic Dance with DJ Caroline and a flute meditation with Kevin. A dream is coming true!
We are looking much forward to finally come together and to celebrate love and live with you!
Warmly,
Kevin James & Susana and Caroline's Jegers
HeartFire Team: Daniëlle, Jeroen, Petra & Caroline
Ottermeer family: Frans & Yvonne, Rachana, Crystal, Jera, Thom and Marnix
Program
9 June 2021
From 15:00 uur | Your arrival at Landgoed Ottermeerhoeve
18:00 – 19:30 | Delicious Dahl Soep & Salad by chef cook Marnix Lange (optional)
19:30 – 20:00 | Opening with Cacao by Kristal & Jera Termorshuizen
20:00 – 22:00 | HeartSong Chanting Circle with Kevin James & Susana
10 June 2021 (New Moon!)
10:00 – 12:30 | Ecstatic Dance with Caroline 's Jegers and Flute Meditation Kevin James
15:00 Departure camping
About Kevin James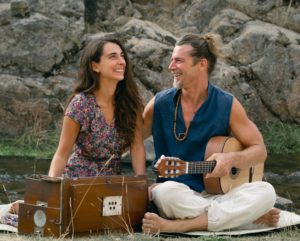 Kevin James Caroll is an experienced chant leader from Australia and travels the world in the spirit of Oneness and freedom. The Songs and mantras of Kevin James Carroll are an invitation to co-create a deep connection to the heart and a positive healing vibration for one self and the world. Weaving ancient Mantra's with his own Heart Songs, they are a gift to the many hearts remembering the ONE. An expression of the movement of realization that is spreading across the planet right now.
Kevin's music is a world fusion of devotional chanting, drawing upon influences from traditional Indian Kirtan, Rainbow Bhajans, Celtic and Sufi chants mixed with western folk sounds and world instruments.
This is a movement that honours the ancient cultures and religions of the world, embracing their commonality… their Oneness. Each Heartsong is a modern devotional Hymn, a song of clear intent and purpose: to expand awareness beyond the thinking mind, to enter the bliss of the heart.
About DJ Caroline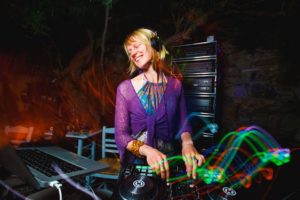 Caroline, founder of 'ícaro * roots to create' and co-founder of Ecstatic Dance Belgium, is a passionate movement and sound whisperer. Her sounds and words can be summed up in three words: touching, deep and soulful. She roots herself in ritual, uses music as poetry and listens to the spaces between the silences:
"On the dance floor – just like in life – the mystery unfolds …"
As a psychologist (BA) and a cultural anthropologist (MSc), Caroline has been studying the deeper healing aspects of dance throughout different cultures for more than 15 years. With a mission to bring us back to our dancing roots, Caroline is actively engaged in a thriving community life with respect for Mother Earth. carolinesjegers.com.
Landgoed Ottermeerhoeve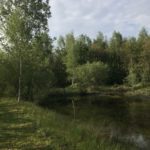 From Dream to Reality. In 2000 Frans and Yvonne bought the Ottermeerhoeve, an old farm with 20 hectares of agricultural land. With the help of Brabants Landschap they have developed and implemented an estate nature plan. Planted 50,000 trees and dug 3 beautiful pools. The mature nature is one of the richest values ​​of our estate.
The camping site is located in the midst of this nature. Their dream was and is to create a nature / paradise environment in which we can develop together in harmony with each other and with nature. It is their life project that they work on with heart and soul daily with their 4 children, supported by friends.
Camping Facilities and accomodation
Landgoed Ottermeerhoeve has camping spots with electricity available (no wifi) and plenty of caravan/camper spots (at no extra charge). They have clean, warm showers and a beautiful lake for a fresh morning dip! More information on Landgoed Ottermeer on their website, here. Don't have your own tent? Or do you prefer a little more comfort? Send an email to camping@ottermeerhoeve.nl to check for availability and prices of the accommodations (gypsy wagon, loft, yurt).
Catering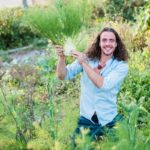 It is possible to have diner on Wednesday evening at Landgoed Ottermeerhoeve. The food is provided by Marnix Lange, fresh from the vegetable garden of Ottermeerhoeve!
Marnix cooked in restaurants at home and abroad in renowned kitchens. However, he felt a calling to follow nature. He decided to go on a trip. For several seasons he lived with indigenous peoples and learned about the power of food from nature and the gratitude for real food.
"The food is a way of connecting with the season and the soil we are on; the all-encompassing nature. That's why I work with organic products of local origin, fresh from the season."
Marnix will serve a delicious Dahl soup with traditional spices & fresh pita with homemade falafel, tahini sauce, spicy salad fresh from the garden and yoghurt dressing. Yummy!
Bring Yourself
Bring your own meditation cushion, sheepskin and/or blanket for extra comfort!
Corona regulations
Due to the current circumstances, we will take appropriate precautions into account. There is enough ventilation outside.
If you have fever or any other symptoms, please stay home. In that case we will give you a refund.
Tickets
Ticket sales starts Monday May 24 @10:10am, here.

CampOut Ticket
Camping + Chanting Circle, Cacao & Ecstatic Dance
Early Bird: 72 euro (before June 1)
Regular Bird: 80 euro
Dinner Ticket
You can book your dinner ticket separately for 17.50 euro p.p.
Child ticket
50% discount (0 -4 year free)
It is also possible to buy a ticket for the Chanting Circle only (without camping) if you want to go home in the evening.
HeartSong Chanting Circle & Cacao Ticket (No camping & Ecstatic Dance)
Early Bird: 35 euro (before June 1)
Regular Bird: 40 euro
Practical information
HeartFire CampOut – Gathering around the HeartFire with Kevin James & Susana + DJ Caroline
HeartSongs Chanting Circle, Cacao & Ecstatic Dance
Date
9 + 10 June 2021
Venue Location
Landgoed Ottermeerhoeve, Ottermeerweg 2, 4725 PZ Wouwse Plantage
Time
On June 9th CampOut starts at 15.00. On June 10th Campout ends at 15.00. HeartSongs Chanting Circle starts at 20.00 (June 9), Ecstatic Dance starts at 10.00 (June 10).
Transport
You can find the route description to Landgoed Ottermeerhoeve on their website, here. For public transport, check http://9292.nl/en to plan your journey.
Tickets
Ticket sales starts on Monday May 24, here.
Facebook
Updates also in the Facebook event page, here.
HeartFire Newsletter
Want to stay informed about our HeartFire events? Subscribe to our newsletter, like our HeartFire page on Facebook and/or on Instagram.