DEEP Festival Algarve Portugal July 15 – 21, 2017
about the Deep festival
DEEP Festival. A magical retreat combined with the joyful spirit of a festival. Live Music, Tantra, Yoga, Dance, Healing, Celebration, Cacao Ceremony and more. A tantric shamanic journey. Dive into your essence & ecstatic potential! Early Bird prices available before June 1st! More information about the festival, here.
An extraordinary new gathering, based on our mission to make a lasting transformation towards the most loving, joyful, authentic and playful life we can imagine!
A global gathering coming together to:
create possibilities of living life from our full potential
invite more self-love and a deep connection/relationship to yourself
relate from truth, vulnerability, aliveness and creativity
ignite & cultivate a more vibrant sexual energy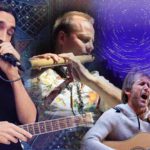 All in an intimate setting of (maximum) 70 people in a beautiful, raw and magical resort in pure Portugese nature.
The DEEP festival is organised by the deep-festival team and lovingly supported by HeartFire. For more information (and prices) check the website of the festival, here.
about the program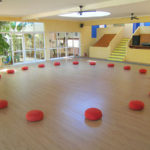 There will be a daily program of workshops to choose from, for everyone – couples, singles, women and men. As there are some amazing musicians in the team, there is live-music to many of the workshops as well as sound healing concerts and other musical highlights.
about the festival team
A high quality team of 6 international teachers with each their gifts & expert skills.

about the location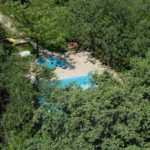 Monte Mariposa is a wonderful residential Retreat Center in the heart of the Algarve. The Centre is located in a beautiful valley which creates the supportive environment for what the festival offers. One of the purposes of the festival is to live in harmony with nature and to create a loving and welcoming atmosphere. A haven of peace and nature!
Practical Information
DEEP Festival Monte Mariposa Algarve Portugal July 15 – 21, 2017
www.deep-festival.com
Date
July 15th – July 21st 2017
Venue Location
Monte Mariposa, St. Catarina da Fonte do Bispo, Tavira (Portugal)
More info
Please check the website of the festival for more info, here.
Tickets
Prices include vegetarian organic food (3 meals/day) and the accommodation of your choice. There is a limited amount of each room type, so if you have a certain preference, make sure to reserve early. Maximum participants: 70. Early Bird prices available before June 1st! You can book your tickets online, here.
Facebook
Updates also in the Facebook event page, here.
HeartFire Newsletter
Want to stay informed about our HeartFire events? Subscribe to our newsletter.