Ajeet Kaur Sacred Chant Concert
We feel grateful to welcome the amazing sacred chant artist Ajeet Kaur in Amsterdam at the magical Vondelkerk for a Kundalini workshop and Sacred Chant Concert. Joined by her soulbrothers Raffa Martinez on percussion and Ezra Landis on guitar.
Buy your tickets here, info on Facebook here. Ajeet Kaur will also give a Kundalini Yoga Workshop. More on that event here.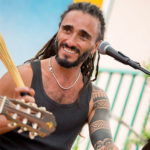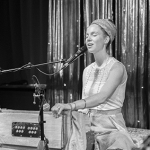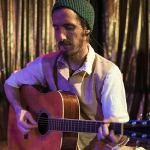 With her beautiful voice & her radiant presence she will touch your soul deeply and set your heart on fire. It is their second European Tour and they are just as excited as we are!
'From the first note, Ajeet Kaur's voice feels like the warmth of the earth rising through your body, creating a sense of inexplicable peace that helps you suddenly relax in a knowing that you are connected to every living being through this sacred sound.'
What a bliss to host an evening full sacred chanting.
Facebook only allows us to invite 45 friends for this event. Great if you want to invite your friends who are in for a magical evening full of chanting, connecting and dancing. ThX!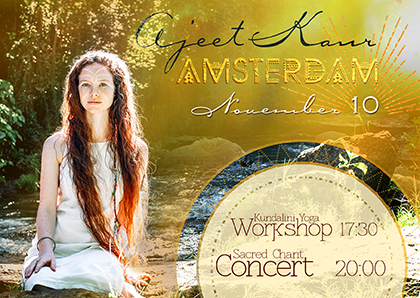 About Ajeet Kaur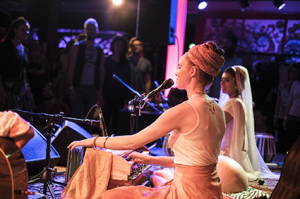 Ajeet Kaur is a fresh new presence in the world of sacred chant. Growing up in a musical and spiritual home, her discovery of sacred music and yoga practice to heal began at a young age. Inspired by her practice of yoga, music and healing.
Her love of music has lead her around the world to study traditional Indian and Irish music, along with other folk traditions and western musical styles. Along with music, the love of Ajeet's life has been her study of healing with her teacher Guru Dev Singh. Now, just out of college, Ajeet blends the healing power of ancient mantras with a fresh and unique contemporary style.
Ajeet has released four albums of sacred music. Her latest album Haseya has just been released. Her album Darshan was celebrated as #1 on the iTunes world music chart, and her music has been featuring on the Billboard Top 10 for new age music, reaching many hearts and bringing with it a sense of healing and peace.
Practical Information

Ajeet Kaur :: Sacred Chant Concert
Looking for info about the Kundalini Yoga Workshop of Ajeet Kaur on November 10th? See here.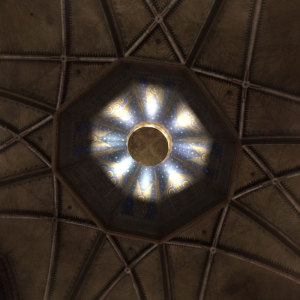 Date
November 10, 2017
Venue Location
Vondelkerk, Vondelstraat 120, 1054 GS Amsterdam
Time
20:00 – 22:00 (doors open 19:30)
Transport
Public transport: Check http://9292.nl/en to plan your journey.
By car: there is little parking space, we advise you to use public transport or use your bicycle.
Tickets
There are single tickets available for the concert and for the workshop (both events are on November 10). Combi tickets for both the concert & workshop are also available. Ticketsales has started, here.
Concert only:
Early bird tickets (available untill October 1st): 25 euro
Regular tickets: 30 euro
At the door: 35 euro
Combi-tickets (Live Concert & Workshop):
Early bird Combi-ticket (available untill October 1st): 50 euro
Regular Combi-ticket: 60 euro
Workshop only:
Early bird tickets (available untill October 1st): 35 euro
Regular tickets: 40 euro
At the door: 45 euro
Info about the Kundalini Yoga Workshop, here.
Facebook
Updates also in the Facebook event page, here.
HeartFire Newsletter
Want to stay informed about our HeartFire events? Subscribe to our newsletter.