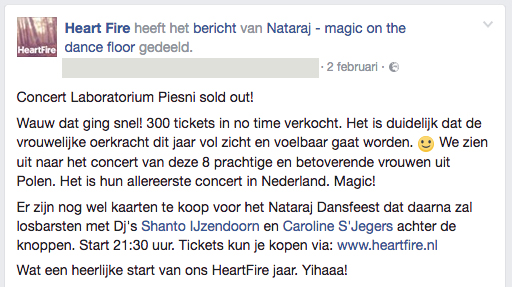 Concert Laboratorium Piesni sold out!
Wow, that went fast. The first HeartFire concert this year with Laboratorium Piesni is now sold out. There are still tickets for the dance party afterwards. We're feel very blessed and are looking forward to a beautiful concert on March 4th, 2017.
More info about the concert, here.