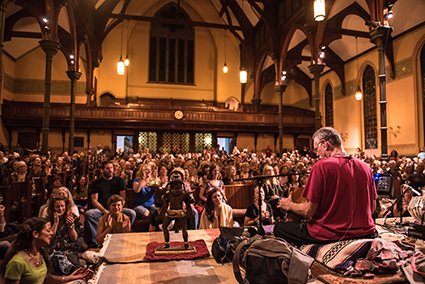 Krishna Das Concert on July 2nd Sold Out
After the sold out concerts with Laboratorium Piesni (march 4), Fia (april 20), Peruquois (may 27 & 28) and the Krishna Das concert on July 1st, the live concert of Krishna Das on July 2nd is now also sold out! That makes this our 5th consecutive sold out event in 2017! Pinch us, we can't believe it, we're very grateful for your support!
We do have still tickets available for the live concert of Tina Malia on July 21st and for the DEEP festival, so check out those events! Would be great to see you there.
For the live concert of Krishna Das in Belgium (Antwerp), there are tickets available, more info here.
More info about the Live concert with Krishna Das on July 2nd, here.
More info about our (other) upcoming events, here.