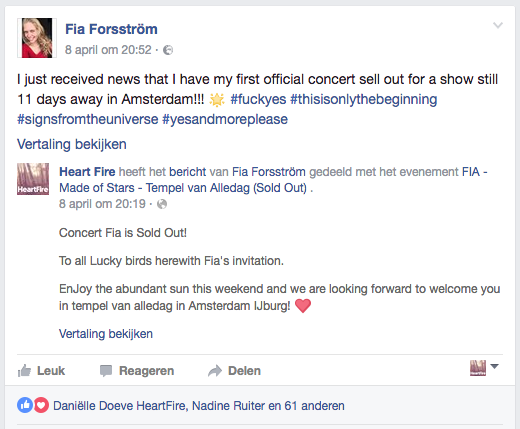 Concert Fia uitverkocht!
Wow, na het uitverkochte concert met Laboratorium Piesni op 4 maart en het uitverkochte concert met Krishna Das op 1 juli, is het concert met Fia het derde HeartFire concert dit jaar wat is uitverkocht! We kijken ernaar uit om jullie op 20 april te ontmoeten bij het live concert van Fia in de Tempel van Alledag.
Meer info over het concert, hier.
Jump on board of this magical, heartexpanding and soultouching love boat with Fia on April 20th, 2017.