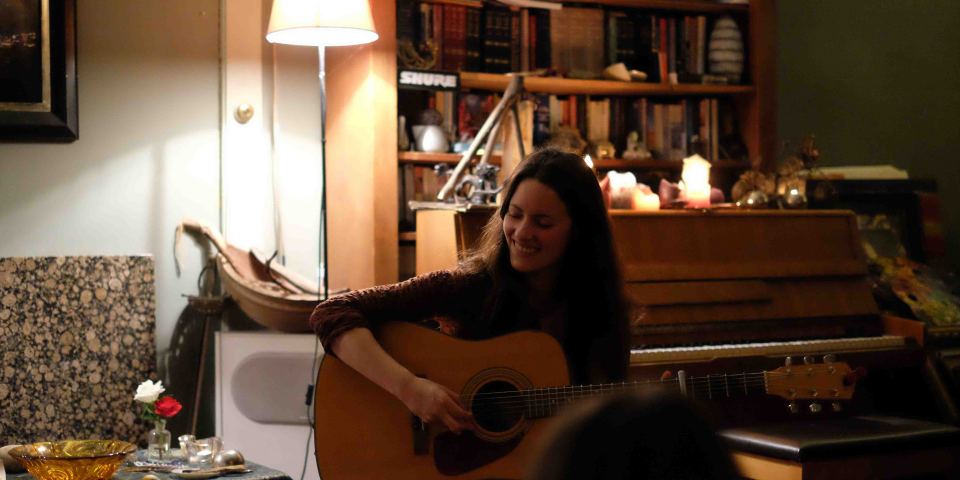 Singer-songwriter Carrie Tree maakt deze maand een Holland House Concert tour langs 16 (!) huiskamers in Nederland voor het geven van huiskamerconcerten. Op 17 februari speelde ze in Salon Ruygoord (onderdeel van de culturele vrijhaven Ruigoord), een fantastische mooi ingerichte en warme ruimte (met houtkachel!). Een prachtige locatie voor een initeme avond gevuld met acoustische muziek.
Op deze tour verzameld Carrie Tree 'water songs' voor een nieuw album. Ze schrijft nieuwe nummers en speelt deze tijdens de concerten. Carrie begon het eerste nummer van het concert op de piano. Bij de andere nummers begeleidde ze zichzelf op haar gitaar. Zowel zelfgeschreven werk als een zeer betrokken eigen versie van een nummer van Richard Thompson. Met haar performance en de setting van de salon komt zij (en haar muziek) heeeel dichtbij.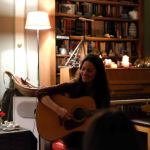 We gingen naar huis met twee van haar albums 'the kitchen table' en 'home to the invisible'. Nu we vandaag haar muziek terugluisteren zit de avond van gisteren nog helemaal in ons lijf. Een prachtige avond en de muziek van Carrie is een warme aanrader om te gaan ontdekken.
Beluister de track 'water song' hieronder (wel je koptelefoon opzetten!)